I think most children have fun taking a bath and relish feeling squeaky clean. What they probably even enjoy more is when we wrinkle our nose and sniff them saying, "Oh you smell so good!" and we give them a great big hug after they are out of the tub in fresh pajamas! Well, I just wanted to let you know about two amazing holiday bath sets being offered from Cozy's Cuts for Kids and the So Cozy brand of hair products for kids. Rachel Weissman and Alex Toys have joined together to create two adorable and affordable bath time sets just in time for this Christmas season.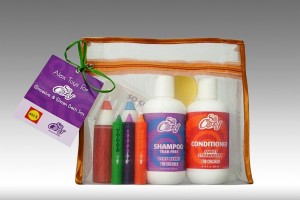 Alex Toys for So Cozy Creative & Clean Bath Set ($32): Don't let your little one rub-a-dub in the tub without this perfect combination of bathing essentials and bath-friendly toys. Each set contains an assortment of So Cozy and Alex Toys treats that let your little ones unleash their creative sides in the bath.
This includes: So Cozy 8oz Shampoo, So Cozy 8oz Conditioner, Detangling Comb with Hook Handle, Three Rub-A-Dub Draw in the Tub Crayons, Two Bath Paints, Color Your Tub Bath Fizzies (one set contains 50 tablets) Mesh Toy Bag.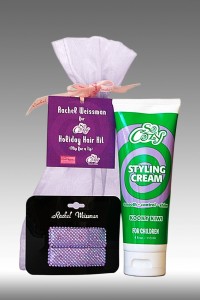 The second kit is the Rachel Weissman Holiday Hair Kit ($28): Give this stylish set to the glamorous little girl in your life. The ultimate chic set for any budding fashionista, the kit includes So Cozy Styling Cream and two Rachel Weissman hair clips designed exclusively for SoCozy.
For more information visit www.SoCozy.com
---
---
---