Update: Just got word that Pregnancy.org is willing to extend the offer for two weeks! Just for you! Thank you, Pregnancy.org!
I wanted to make sure to share this offer with you since I missed it in my first reading of the email I received because it is the deal of the day. Please read the following and take note of the offer Pregnancy.org shared with us:
On a recent survey conducted by pregnancy.org that highlights some alarming information on the nutritional habits of pregnant women. In response to the findings of the survey pregnancy.org has launched a new online nutrition clinic that includes access to online nutrition assessments with Registered Dietitians and a revolutionary, customizable pre-natal supplement designed to help women reduce nausea that is associated with pregnancy and pre-natal supplements.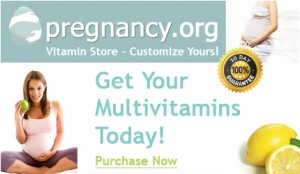 So if you are in need of pregnancy supplements that do not cause extra nausea, now is the time to take advantage of Pregnancy.org offer of a 10% discount on the vitamins by using the coupon code PREG10 during checkout and all orders for the next two weeks will receive a free copy of the film Being Dad USA, valued at $24.95.
This is the last day, so be sure to take take them up on their offer while you can!