Christmas Comes Early: Multiple Reader Giveaway!
KMR Communications knows the holidays are here! In anticipation of the spoiling yourself or someone else we are pleased to offer a multiple reader giveaway! The line up includes: AminoGenesis' newest product, "Gone in Sixty Seconds," nuNAAT's Karite Special haircare line, Pulse Yoga II: Balance and Tone, and Sothys Energizing Essential Oils Elixir! Total Value: $77.96.
One winner for each of the following products = 4 Winners!
Gone in Sixty Seconds.jpgGone in Sixty Seconds by AminoGenesis- www.aminogenesis.com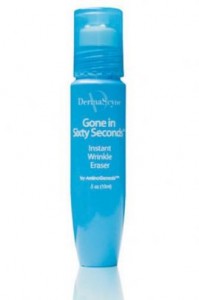 New for Winter 2009, Gone in Sixty Seconds by AminoGenesis Skincare is an instant wrinkle filler that contains a scientific blend of oxygenating peptides, micro-collagen and firming proteins that tighten, firm and reduce puffiness all day long. Advanced patented technology time releases key ingredients all day long. Price $19.99
Karite Special by nuNAAT – www.nunaat.com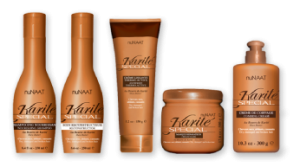 Karite Special, an intensive treatment for restoring dry and damaged hair, is rich in Shea Butter, which revitalizes the hair's capillary fiber leaving hair soft and silky as well as luxuriously fragranced.
* Karite Creamy Shampoo
o Formulated with Shea butter, one of the richest emollients available, the Karite Creamy Shampoo gently cleanses while restoring shine and silkiness to dry and damaged hair. Price $6.49
* Karite Conditioner
o Nourishes, protects and moisturizes dry y and damaged hair while restoring elasticity, moisture and silkiness. Price $6.49
Pulse Yoga II: Balance and Tone by Pulse Yoga www.pulseyoga.com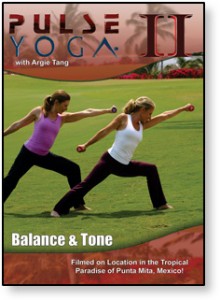 Pulse Yoga II offers you the chance to have your cake and eat it too this holiday season. How you might ask? Pulse Yoga marries the best elements and disciplines of Pilates, Weight Training, and Yoga into one structured class session, which can be done at your own convenience.
In this 60-minute DVD balance in motion is emphasized by connecting standing balancing postures in order to master control over the body in any position. The DVD emphasis is on:
* Applying the use of free weights in novel ways to basic yoga postures.
* Strengthening and toning key areas such as the abdominals, lower back, upper arms and gluteus.
* Teaching core awareness.
* Stretching chronically tight areas such as the hamstrings and hip flexors.
Price $14.99
Energizing Essential Oils Elixir by Sothys USA www.sothys-usa.com
Sothy's Aroma-Stim new body care line is created to provide energy and well-being with its natural essential oils. The oils were selected for their toning, energizing and stimulating power. Sothy's highly advanced technology used the principles of aromachology, and the pleasures of sensational textures, unique fragrances, and rare essences to create a magical experience.
Their Energizing Essential Oils Elixir is a concentrated dry oil formula that when massaged restores tone to make your skin divinely smooth. The energizing active ingredients can be used on dry or wet skin, and applied by being massaged all over the body. The dry-oil formula is created with a cocktail of complex energizing essential oils (eucalyptus, cardamom, neroli, nutmeg, and red thyme.) In addition to the essential oils the message elixir contains ginseng, carotene, and corn oil. Price $30
---
TO ENTER
Optional Extra Entries:
Required entry must be completed before extra entries qualify. Leave an additional comment for the value of each extra entry.
1 Entry: Follow @FashionableBaby on Twitter and Tweet about this contest 1 entry per tweet, up to 4x daily (1 hour apart please!). Leave 1 comment for each tweet with the link to tweet. (click here to tweet automatically or copy & paste the following:)
Enter the KMR giveaway contest from @fashionablebaby http://ow.ly/GBHM Ends Dec. 21st! (Please RT!!)
1 Entry: Subscribe To Our RSS Feed
2 Entries: Become a fan on The Fashionable Bambino's Facebook Page at http://www.facebook.com//pages/The-Fashionable-Bambino/200108386718
10 Entries: Blog about this giveaway including links to www.aminogenesis.com, www.nunaat.com, www.pulseyoga.com, www.sothys-usa.com and this giveaway.
(Note: You must leave 1 comment per entry. Extra entries will not be counted unless you leave 1 comment for each one. If you're already subscribed to our RSS or following on Twitter, leave a comment and tell us. It still counts as an extra entry!)
If you have trouble leaving a comment and our Spam catcher is giving you trouble, please email us and let us know!
Giveaway Rules
Contest runs from December 7th – December 20th. Last chance to enter is December 20th at 11:59pm ET. A winner will be contacted on or before December 29th, 2009 and asked for full name, along with their mailing address. If no response is given within 48 hours, a different winner will be chosen, so please be sure to check your email. Must be 18 or older to enter. Contest open to US Residents only.