Efforts around the world continue to be poured out in support of Haiti and the needs of the people there. We recently shared information about ways for your families to reach out and help in those efforts to support Haiti during this devastation. One of those ways was to donate breastmilk. We received the following update on that particular effort today from VirtualBreastfeedingHelp.com. Read more below: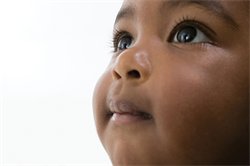 As promised we are updating you on DONATING BREASTMILK TO HAITI!

Breastmilk for Haiti The USS Comfort, the Navy's floating medical treatment facility, is taking patients from Haiti. They have a Neonatal Intensive Care Unit and the onboard lactation consultant has pumps and kits to assist lactating mothers. The neonatologist has requested banked human milk from the Human Milk Banking Association of North America. Donations of milk are desperately needed to support this effort and ensure that US babies have the donor milk they need. To help, please call (408) 998-4550. Please remember that HMBANA milk banks are nonprofit, so monetary donations are needed as well.