*GIVEAWAY CLOSED*
Congratulations to Audra!!!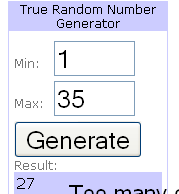 Comment #27 chosen by Random.org
Thank you to everyone who entered and a huge thanks to our friends at KMR Communications for sponsoring this fabulous giveaway and giving our readers the opportunity to try this brand new product!!!
---
KMR Communications wants you to know this about Le Baby Inc., Hair Gel:
Well, move over ladies – there is a new class of style trailblazers that are landing on the top of today's "Best Dressed" lists. But you won't find them on the red carpet or on the runways. Instead Hollywood 's latest fashion A-listers are at the playgrounds and on playdates. Little tots like Suri Cruise and Kingston Rossdale are being hailed as the next best thing of their generation in terms of style. Celebrity kids are sporting rocker chic Mohawks, bohemian-cool shags and posh bobs causing stylists to acclaim them as today's hairstyle icons.
"Today's fashionable parents think of their children as extensions of themselves," says Tami Dimmerman, mother of two and creator of Le Baby Inc., a hypoallergenic hair gel designed especially for babies, kids and anyone with sensitive skin. "Today's modern kids need to look just as fashionable and stylish as their cool moms and dads. Hairstyles have become a way of self-expression for kids and remind others that they have their own personalities."
Not Just For Toddlers & Tiaras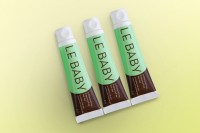 Le Baby hair gel is a styling gel free of harsh chemicals meant to define wispy curls and tackle unruly after-nap hair. While the concept of baby hairstyling products might seem a little child-beauty-pageant to some, for many moms and dads it's a must-have diaper bag accessory. From taming those wild fly-aways to smoothing frizzies, Le Baby hair gel works on all hair types and is hypoallergenic for sensitive skin. Whatever your child's hair type,
Le Baby will make combing and styling a cinch. The unique formulas leave hair shiny, healthy looking and more manageable. Retail Cost: $9.95
The 411 On Le Baby Hair Gel:
Hypoallergenic No harsh chemicals
No parabens No sulfates
Not tested on animals Fragrance-free
Thickens baby-fine hair Tames frizzies & fly-aways
Moisturizes Softly holds curls
Keeps hairstyles in place Never leaves hair stiff or sticky
KMR Communications, along with Le Baby Inc., are offering one of our readers the chance to win Le Baby Inc., Hair Gel!
Soooo…….you wanna win?
TO ENTER:
Leave a comment telling me something you learned at Le Baby's Inc., website.
Extra Optional Entries: (Leave 1 comment for each extra entry.)
1 Entry: Follow @fashionablebaby on Twitter (include your Twitter name in comment!)
1 Entry: (per day) Tweet about this contest. Leave 1 comment for each tweet with the link to tweet. (click here to tweet automatically or copy & paste the following:)
GIVEAWAY! Enter to win Le Baby's Inc. Hair Gel for babies and children! @fashionablebaby http://tinyurl.com/LeBaby Please RT!
1 Entry: Become a fan of The Fashionable Bambino on Facebook
2 Entries: Become a fan of Le Baby Inc. on Facebook
1 Entry: Subscribe To The Fashionable Bambino's RSS Feed
5 Entries: Blog about this contest and link back to this post and www.LeBabyInc.com
(Note: You must leave 1 comment per entry. Extra entries will not be counted unless you leave a comment for each one.)
Sometimes our spam catcher is a little over zealous and will snag your comments if you leave multiple comments very quickly, one after another. I recommend waiting a minute between each comment. If the spam catcher gets you anyway, don't worry! Your comments have still been submitted, they are just being held for moderation. I approve them as quickly as possible. If you are very concerned about this issue, you may email me and let me know what the problem is.
Details
Contest runs from February 1-15th. Last chance to enter is Feb. 15th at 11:59pm ET. A winner will be contacted on or before Feb. 26th, 2010 and asked for full name, along with their mailing address. The PR company will be shipping one Le Baby Hair Gel to the winnner. If no response is given within 48 hours, a different winner will be chosen, so please be sure to check your email. Must be 18 or older to enter. Contest only open to Canada and USA!