Fashionable Media Review Policy: The featured product for this review was provided to me, at no cost, by the manufacturer or representing PR agency for the sole purpose of product testing. Opinions expressed are my own and are not influenced by monetary compensation.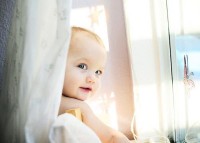 photo by bugandbean.com
Baby Planner and Author, Mary Oscategui, generously allowed me to review her ebook, The Baby Planner: A Guide to Becoming a Baby Planner. I thought Ms. Oscategui did a thorough job of presenting the business of a Baby Planner. If you own your own business, even if it isn't as a Baby Planner, certain aspects of this book could be applied to any small business. It is a guide to the basics in becoming a Baby Planner, with ideas, resources, and forms provided to help get you started in your own Baby Planner business.
The Baby Planning business is relatively new (please see the article at the end of this post), but really seems to be gaining ground. As more and more families live in different cities, different states and even different countries, there is an increasing awareness and need for the support, guidance and help for new mothers that our own mothers and grandmothers had access to by living in close proximity of their families. That is where a Baby Planner fills the void.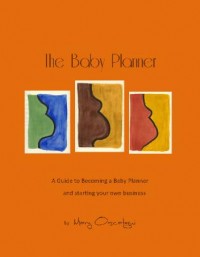 A professional Baby Planner does more than just plan your baby shower, she helps prepare for the coming of your baby in a number of ways: she's a maternity assistant in helping organize all your household needs, if you have a list of services (photographer, spa, chiropractor, doula, midwife etc.) that you are interested in she will assist you in finding a qualified provider, coordinate and schedule those appointments for you, as well help you find local CPR and childbirth classes. By the sounds of it, a true Baby Planner is very knowledgeable in many areas concerning pregnancy, birth, babies and all products related to these things. Sometimes, she is even certified Personal Trainer, Health and Fitness Instructor, Yoga and Pilates Instructor, and an expert in several other fields as well.
Not all women will need or want a Baby Planner, but this book is for those who are interested in becoming a Baby Planner or are considering hiring outside help during their time of expectancy. For more information about The Baby Planner, please visit www.TheBabyPlanner.com To purchase Mary's ebook click here. It is 207 pages long and is priced at $24.95. There's even a preview available, click here to view.
A recent article about Baby Planners:

http://www.openforum.com/idea-hub/topics/lifestyle/article/baby-planning-business-is-booming-jill-fehrenbacher