Congratulations to Summer, who believe it or not Random.org chose for ALL three products!!!!!!!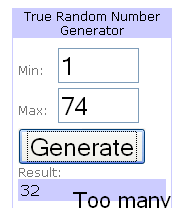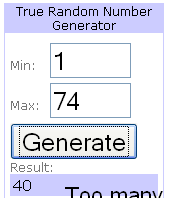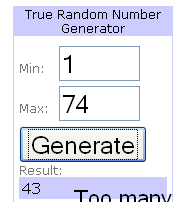 Comment #32, #40 and #43 chosen by Random.org
Thank you to everyone who entered and a huge thanks to our friends at KMR Communications for sponsoring this fabulous giveaway and giving our readers the opportunity to get some great products!!!
---
Giveaway *Closed*



 
KMR Communications has generously offered to giveaway three products this week and next week, so stay tuned for more great product giveaways!
This week KMR Communications is giving away these three items, so we will have three winners:
1.)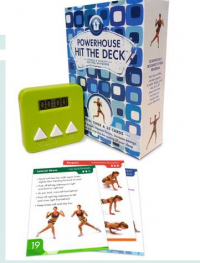 A pack of Powerhouse Hit the Deck exercise cards, which we featured here. Trying to lose weight? Short on time? Looking for cardio and strength training all in one workout? Trouble managing your stress? Need a convenient workout at home or on the road? PowerHouse Hit The Deck™ is the answer — one box has it all! Set the timer, draw your first card, and do as many repetitions as you can. When the timer beeps, draw your next card! Simple, easy, effective: a cardiovascular AND strength training workout at the same time, as well as an effective tool to combat stress and the Cortisol Crisis™. Retail Value: $19.99
2.)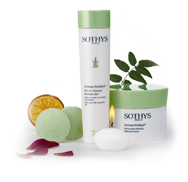 SOTHYS Aroma-Sothys Energizing Bath Essences Tablets,Energizing Bath Essences Tablets – Effervescent, playful and revitalizing bath pebbles which enrich the bath with their tonic and energizing fragrance… a particular moment of pleasure and wellness. Retail Value: $26.00
and finally
3.)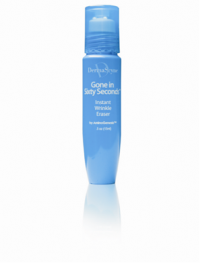 Instant Wrinkle Relief – AminoGenesis Introduces Gone in Sixty Seconds, a Revolutionary New Wrinkle Solution – Give us 15 seconds and we will give you 15 years! Gone In 60 Seconds is a powerful formula that activates on contact to visibly erase fine lines and deep wrinkles – in just seconds! So, why put yourself through the expense and hazards of botulinium injections for short term results? A scientific blend of oxygenating peptides, micro-collagen and firming proteins tightens, firms and reduces puffiness all day long. It's like having a temporary face-lift in a bottle! Retail Value: $29.95
Soooo…….you wanna win?
TO ENTER:
Leave a comment telling me something you learned at each of the three websites, please count each website as a separate comment.Powerhouse Hit the Deck website, Sothys USA website and Aminogenesis website.
Extra Optional Entries: (Leave 1 comment for each extra entry.)
1 Entry: Follow @fashionablebaby on Twitter (include your Twitter name in comment!)
1 Entry: (per day) Tweet about this contest. Leave 1 comment for each tweet with the link to tweet.
GIVEAWAY! Enter to win KMR's Giveaway Galore! @fashionablebaby http://bit.ly/KMRgiveaway Please RT!
1 Entry: Become a fan of The Fashionable Bambino on Facebook
2 Entries for each: Become a fan of Powerhouse Hit the Deck on Facebook and Become a fan of Aminogenesis Skin Care on Facebook,
1 Entry: Subscribe To The Fashionable Bambino's RSS Feed
10 Entries: Blog about this contest and link back to this post and PowerHouse Hit the Deck, Sothys USA and Aminogenesis
(Note: You must leave 1 comment per entry. Extra entries will not be counted unless you leave a comment for each one.)
Sometimes our spam catcher is a little over zealous and will snag your comments if you leave multiple comments very quickly, one after another. I recommend waiting a minute between each comment. If the spam catcher gets you anyway, don't worry! Your comments have still been submitted, they are just being held for moderation. I approve them as quickly as possible. If you are very concerned about this issue, you may email me and let me know what the problem is.
Details
Contest runs from February 8th-22nd. Last chance to enter is Feb. 22nd at 11:59pm ET. A winner will be contacted on or before March. 5th, 2010 and asked for full name, along with their mailing address. The PR company will be shipping one of each of these products to three of our readers the winnner. If no response is given within 48 hours, a different winner will be chosen, so please be sure to check your email. Must be 18 or older to enter. Contest only open to Canada and USA!