*Giveaway Closed*
Congratulations, Audra!
Comment #34 Chosen by Random.org
Thank you to everyone who entered and a huge thank you  to Goblin Kids for sponsoring this great giveaway and for giving our readers the opportunity to win a gift card towards some great safe kids' products!
===================================================================================================

Goblin Kids, not that isn't kids dressed up for Halloween, but a toy company that has offered to sponsor a $25 Gift Card Giveaway for the next two weeks! They has some fabulously cute toys! By the way, I asked Saza Carruthers, Owner of Goblin Kids how she came up with the name for her company and this is what she said,
I wanted to associate the name of my company with my childhood (since I grew up in Europe and was starting a business specializing in European toys). The first thing that came to mind was that children's stories and fairy tales commonly had goblins in them, much more so than here, so I thought it was a cute idea for a name that had some ties to Europe."
Goblin Kids
Goblin Kids specializes in safe toys, often of European origin, that are made from natural materials such as fabrics and wood, coated with water based, non-toxic paints and lacquers. They carry a large selection of educational toys that encourage the development of fine motor skills as well as other early learning skills.
They have a large number of Haba toys (a popular German toy company). The Sakrada building blocks

http://www.goblinkids.com/sakrada-building-blocks-from-haba.html are very popular and make a great first block set for toddlers.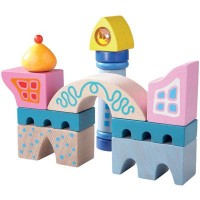 Goblin Kids say another very popular brand is Jellycat, a British manufacturer of stuffed animals. They just recently started carrying their Cordy Roy line which has become an instant hit. A very popular one is the Dachshund

http://www.goblinkids.com/cordy-roy-dachshund-15-from-jellycat.html.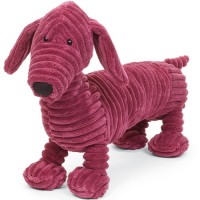 You can find the rest of them at http://www.goblinkids.com/catalogsearch/result/?q=cordy+roy&x=0&y=0.
Kathe Kruse is another German manufacturer that offers a great selection of hand crafted plush dolls, all made in Germany. It's a bit pricier of a brand since all their toys are hand crafted (to a large degree) and made in Germany, amazing quality. Their new line of 18″ cloth dolls made of 100% cotton and wool is adorable. The dolls' clothing is removable and reversible to let children create their own combinations. They also have long hair that's fun to braid and play with. Don't they look wonderful? The 3 that they have released so far can be found at:


Cloth Doll May 18″ from Kathe Kruse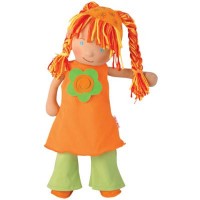 Cloth Doll April 18″ from Kathe Kruse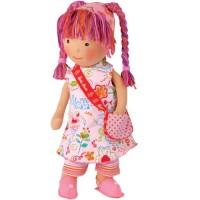 Cloth Doll June 18″ from Kathe Kruse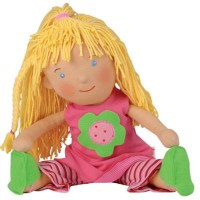 ---
 
Soooo…….you wanna win?
TO ENTER:
Leave a comment telling me what you'd like to buy with the $25.00 gift card from Goblin Kids.
Extra Optional Entries: (Leave 1 comment for each extra entry.)
1 Entry: Follow @fashionablebaby on Twitter (include your Twitter name in comment!)
1 Entry: Follow http://twitter.com/GoblinKids on Twitter (include your Twitter name in comment!)
1 Entry: (per day) Tweet about this contest. Leave 1 comment for each tweet with the link to tweet.
GIVEAWAY! Enter to $25 Gift Card Giveaway from Goblin Kids! @fashionablebaby http://bit.ly/25-gift-card-giveaway-from-goblin-kids Please RT!
1 Entry: Become a fan of The Fashionable Bambino on Facebook
3 Entries for: Become a fan of Goblin Kids on Facebook.
1 Entry: Subscribe To The Fashionable Bambino's RSS Feed
5 Entries: Blog about this contest and link back to this post and Goblin.
(Note: You must leave 1 comment per entry. Extra entries will not be counted unless you leave a comment for each one.)
Sometimes our spam catcher is a little over zealous and will snag your comments if you leave multiple comments very quickly, one after another. I recommend waiting a minute between each comment. If the spam catcher gets you anyway, don't worry! Your comments have still been submitted, they are just being held for moderation. I approve them as quickly as possible. If you are very concerned about this issue, you may email me and let me know what the problem is.
Details
Contest runs from February 22th-March 8th. Last chance to enter is March 8th at 11:59pm ET. A winner will be contacted on or before March 15th, 2010 and asked for full name, along with their mailing address. Goblin Kids will be providing the $25 Gift Card to the winnner. If no response is given within 48 hours, a different winner will be chosen, so please be sure to check your email. Must be 18 or older to enter. Contest only open to the USA!