Is anyone looking for St. Patrick's Day items? If going "green" means purchasing green colored items, then SortPrice.com may have products you'd be interested in:
Green MP3 Players
Green Mice
Green Bracelets
Green Umbrella
Green Tea Kettles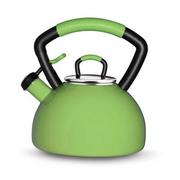 Green Bedding Ensembles
All of the products listed were compiled with the SortPrice Shop-by-Color tool, either by typing 'green' into the search box or by narrowing down existing categories with SortPrice's built-in color palette.
Editor's Note: I couldn't get the search box to pop up "green" items.
About SortPrice.com
SortPrice.com, founded in 2004, has grown into one of the internet's most popular shopping search engines. With advanced search technology and a simple interface, the site features millions of products from thousands of merchants nationwide. Visit www.SortPrice.com for more information.