I thought this story was interesting. It is a clip we received about Parish Nation inspiring high school fashion shows and entrepreneurship. I love it when people, companies, schools etc. encourage young people to take on new challenges and to learn new things. It is something all of us, especially as parents, should be encouraging our own children, nieces and nephews to get involved in because it is all a part of raising responsible adults. I applaud Parish Nation and the work these students did to put on their fashion show. Read the full story below:
On Wednesday, March 17, 2010, Parish Nation, a New York based men's contemporary apparel company, led the Senior Fashion Entrepreneurship class at the Norman Thomas High School on East 33rd Street in full runway fashion show production. In four short weeks, the senior class at Norman Thomas High School has accomplished more than most professionals can in this limited time frame. The class has orchestrated a complete runway fashion show, demonstrating the progression of fashion from the past, to the present, and finally the future. The styles of the future were chosen based on the trends we see today in the fashion world.
Parish Nation has been working with local inner city high schools for two years now to get them involved in the fashion community and show the students how to apply their teachings to the outside world. In two years, Parish Nation has worked with four high schools to produce a runway fashion show.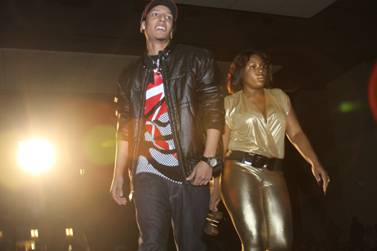 "We want the legacy of Norman Thomas High School to be positive – that we can accomplish anything we set our minds to. This class has really provided us with a sense of community. It is a place where we can all be ourselves and express our creativity. No one is judging each other and we are all working towards a common goal – to produce the best fashion show of the year!" – The Senior Fashion Entrepreneurship Class at Norman Thomas High School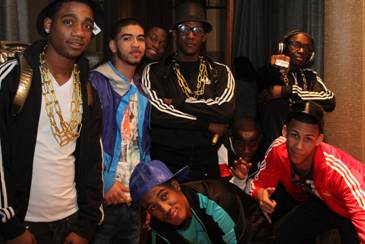 During the fashion show, clothing from Parish Nation, Akademiks, Cody Ross and Sean John was used to portray each time period. Experts in each category include – Chaka Wilson, co-owner of Parish Nation, who has worked with the class on a weekly basis to teach them about fashion and runway fashion shows; Anoma Ya Whittaker, the Fashion Director at Complex Magazine, who has been working with the stylist team to teach them about fashion and accessorizing; Byron Kirkland, the Marketing Director at Sean John Clothing, has been working with the marketing team; Fred Gaymon, an audio and visual consultant for Blassie Media is working with the production team, and China Flowers, owner of China Flowers Group has been working with the ground crew to make sure all
bases for the final production are complete.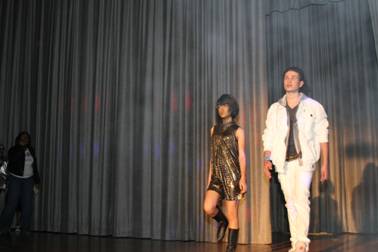 About Parish Nation
Parish Nation is dedicated to continuing with its mission to bring the brands vision of "health, wealth, and wisdom" to the masses. Accessing a new type of originality, Parish Nation brings a fresh aesthetic and new approach into the contemporary sportswear market. Driven by the consumer and cultural influences, and uplifted by creative expression, Parish Nation embraces a generation with its message and meaning – both in thought and in style. Evolving from a brand that debuted onto the scene with a retro-mix and highly graphic prints to one that now relies on detail and subdued motifs, Parish Nation continues to create functional garments that their consumers have embraced. Well-known for its outwear and denim lines that use premium fabric and a modern, fitted
cut, Parish Nation rises above competitors with its custom patterns, embroidered designs, and washes. For more information see www.parish-nation.com, www.facebook.com/ParishNation and twitter.com/parishnation