Congratulations to Alyssa, Peggy, Jennifer, Kimberly and Lise!!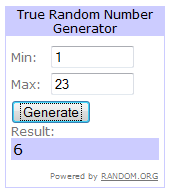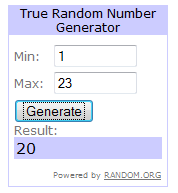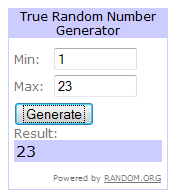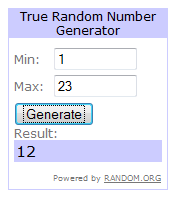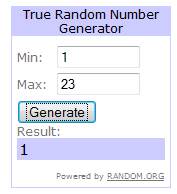 Comment #6, #20, #23, #12, and #1 chosen by Random.org
Thank you to everyone who entered and a huge thanks to our friends at the Vitamin Shoppe for sponsoring this fabulous giveaway and giving our readers the opportunity to try some fish soda!!!
---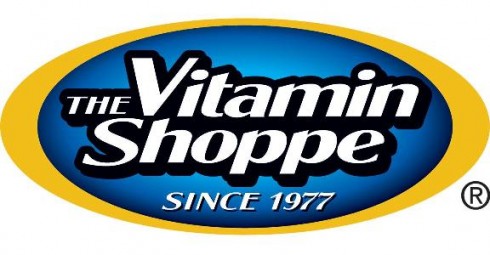 If you remember, I wrote a review on Fish Soda a little over a week ago. Fish Soda is a fun, new way to describe and get your daily dose of fish oil.
"Omega-3 fatty acids are essential not only for optimal health but also increased quality of life making the omega-3 effervescent product an organic fit for the Vitamin Shoppe give its strong commitment to health and wellness," said Dr. Christopher Mohr, fitness/nutritional expert, educator and Nordic Naturals' advisory board member.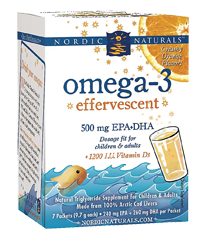 Fish soda is available in single serving packets in creamcicle orange flavor, which definitely smells wonderful! No fishy smell at all. It offers:
* 500 mg of EPA and DHA and 1200 I.U. of Vitamin D3
* Heart, brain and bone support
* Quick absorbtion into the blood stream (studies have shown as little as 15 minutes)
* Stevia sweetened
* Light on the tummy
The Vitamin Shoppe is giving away samples to 5 of you to try!
Soooo…….you wanna win?
TO ENTER:
Leave a comment telling me what you like about the Vitamin Shoppe.
Extra Optional Entries: (Leave 1 comment for each extra entry.)
1 Entry: Follow @fashionablebaby on Twitter (include your Twitter name in comment!)
1 Entry: Follow @vitaminshoppe on Twitter (again, include your Twitter name in comment.)
1 Entry: (per day) Tweet about this contest. Leave 1 comment for each tweet with the link to tweet.
GIVEAWAY! Enter to win Fish Soda an omega-3 supplement from the Vitamin Shoppe! @fashionablebaby http://bit.ly/FishSoda Please RT!
1 Entry: Become a fan of The Fashionable Bambino on Facebook
3 Entries for: Become a fan of Vitamin Shoppe on Facebook
1 Entry: Subscribe To The Fashionable Bambino's RSS Feed
5 Entries: Blog about this contest and link back to this post and Vitamin Shoppe.
(Note: You must leave 1 comment per entry. Extra entries will not be counted unless you leave a comment for each one.)
Sometimes our spam catcher is a little over zealous and will snag your comments if you leave multiple comments very quickly, one after another. I recommend waiting a minute between each comment. If the spam catcher gets you anyway, don't worry! Your comments have still been submitted, they are just being held for moderation. I approve them as quickly as possible. If you are very concerned about this issue, you may email me and let me know what the problem is.
Details
Contest runs from April 12th-26th. Last chance to enter is April 26th at 11:59pm ET. A winner will be contacted on or before May 3rd, 2010 and asked for full name, along with their mailing address. Vitamin Shoppe will be sending five winners each a set of samples. If no response is given within 48 hours, a different winner will be chosen, so please be sure to check your email. Must be 18 or older to enter. Contest open to both the USA only!