Earth Day is around the corner and going green is on everyone's mind or at least it should be. So in keeping with our Earth Day theme, I thought we'd add some eco-friendly gift ideas for mom since Mother's Day is also coming up in less than three weeks.
AbesMarket.com is one resource to consider this year for green gifts for Mom. This online marketplace has tons of natural, organic, and sustainable product and gift ideas for everyone from moms and babies to dads and dogs. Whether it's green beauty products, recycled yoga mats, organic chocolates, and more.
To get things started, here are a few green gift ideas for Mother's Day, with something worthy of Mom to fit every budget: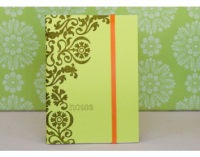 Under $10. Between work, family, friends, and more, Moms sure have a lot on their minds. Give her a place to jot it all down with this elegant journal, letterpressed in eco-friendly chocolate soy ink. She'll be thanking you – either in person, or on paper! Delphine Amelie Letterpress Journal, $9.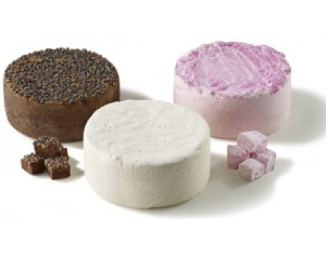 Under $25. Cater to Mom's sweet tooth with a giant, fluffy 2 lb. marshmallow! Made with natural extracts, this gourmet indulgence is also gluten-free and uses no corn syrup. Available in Vanilla Bean, Peppi-Mint, and Plush Puffs Giant 2 Lb. Marshmallow, $23.99. Or, get Mom a smaller pack (great for s'mores or hot chocolate) for $5.99, with additional flavors like Lemony Meringue and Caramel Swirl.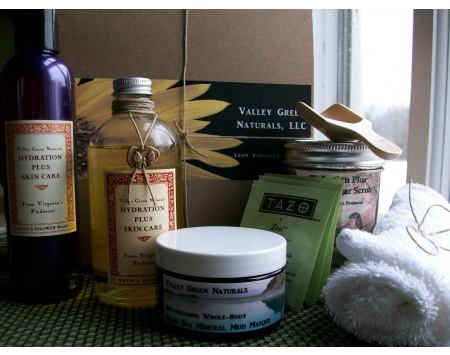 Under $50. For the Mom who loves to be pampered, this "Day at the Spa" kit features natural, organic, and botanical products that are individually hand blended. Includes peppermint and tea tree bath & shower wash, hydrating honey sugar scrub, lavender bath and body oil, and a Dead Sea mineral mud masque – plus 3 packs of Tazo Zen Green Tea and a tied cotton washcloth.
Valley Green Naturals A Day At the Spa box, $49.95.
For more green gift ideas, please visit AbesMarket.com