Happy Earth Day! This may be coming a little late since most of us have already made our plans for our Earth Day celebrations, however, this eco-chic entertaining tip will also help in upcoming events throughout the year. Besides Cocodot is offering a little something thru May 15th, so read on to learn more about Cocodot and what celebrities are saying too….
Two LA moms were inspired after feeling frustrated by the lack of options for well-designed, high quality online invitations. Laura Shanahan (formerly the creative director at Bobbi Brown) and Amy Neunsinger (famed fashion and lifestyle photographer, shoots the Target campaings!) joined forces to create CocoDot – the hottest new eco-chic entertaining solution.
Cocodot's invitations and greetings are easy to send and have attracted A-list entertainers such as Gwyneth Paltrow, Brooke Shields, Courteney Cox, Matt Damon and Ben Affleck, who have all joined the Cocodot craze and have made their parties "greener" by sending a Cocodot invitation for their most recent soirees.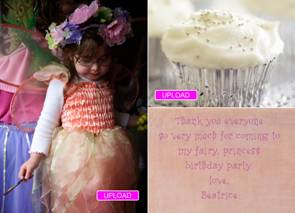 Cocodot allows you to save time, money and energy without comprising style and sophistication. With a gallery of over 6,000 exclusive images shot by Amy Neunsinger, Cocodot's invites will inspire you to host your next family get-together or party for your little one. Unlike other online invitation sites, Cocodot is ad free and offers an advanced guest management and communication platform, event home pages and easy tools for linking invites and greetings to social networks like Facebook.
While Cocodot is subscription based ($19 for one party, $99 for an entire year's worth of invites and greetings), we invite you and your readers to create a COMPLIMENTARY Cocodot invitation in honor of Earth Day by entering cocoEarth2010 at checkout, now through May 15th for a free party invite, which can be created, personalized (even with your own photos!) and delivered to an unlimited amount of guests within minutes.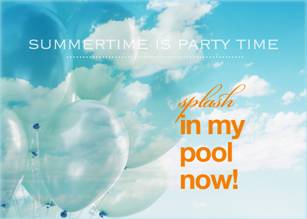 Some of the most iconic celebrities are going green with Cocodot.com – take a look at what they're saying:
"Paperless invitations are all the rage and Cocodot takes it to another level. With tons of designs to choose from, Cocodot's invitations and greeting cards are easy to send and excellent for the environment." ~ Gwyneth Paltrow
"Online invitations are the new eco-chic way to entertain and Cocodot.com is the ultimate destination for style and sophistication."
~ Colin Cowie
"I love Cocodot. The cards and invitations are easy to make, unique and beautiful. With so many different designs and options, I have an excuse to use Cocodot for anything!" ~ Giada De Laurentiis
"Cocodot is the Bergdorf Goodman of e-vites." ~ Robert Verdi

Visit www.cocodot.com