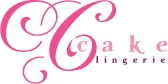 Cake Lingerie is a designer brand that specializes in the creation of luxurious maternity lingerie, nursing bras, sleepwear and nightwear.
From the humble beginnings of a mother wishing for beautiful yet functional lingerie, to a now global brand, selling in 16 countries and over 200 stores like Harrods in the UK and Destination Maternity in the US. Cake Lingerie is all about fashionable maternity lingerie, gorgeous nursing bras and celebrating the beauty of motherhood.
Being 30 weeks pregnant, I'm super excited about Cake's exciting new global campaign 'Real Mums, Real Fit' campaign. With this campaign they are celebrating the true essence of motherhood so they specifically used no models and had no touch ups done so these mums are as 'real' as can be and most importantly proud of their beautiful god-given curves!!
Check out the amazing pictures…
Check out their maternity lingerie and fashionable nursing bras.
It's hard to feel sexy when you're pregnant, especially if you are tired and sore! Feeling beautiful in your own skin can be challenging but I love that these beautiful women are so confident and bold!
What do you think of the ad campaign? Do you like seeing "real women" in ads?