Fashionable Media Review Policy: The featured product for this review was provided to me, at no cost, by the manufacturer or representing PR agency for the sole purpose of product testing. Opinions expressed are my own and are not influenced by monetary compensation.
When I came across Boon Inc.com and found out that they offered bloggers the opportunity to review their products, which are BPA Free PVC Free and Phtalate Free baby/toddler products, I jumped on the opportunity so to speak. They offer bath toys, a potty bench, high chair and the dish line – 54 products in all. I chose their BPA Free dish line in orange.
We love them! They are pretty sturdy. Our son loves the little Snack Ball that has a cover that slides open to allow him access to his Cheerios (TM) or organic fluffs or O's.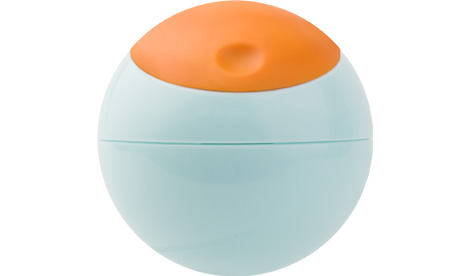 Fluid is like a sippy cup, but is not leak free. However, it is a cup that is very easy for a toddler to use and carry around (we tend to discourage that habit, at least in the house!). Both of these products have attracted the attention and comments of others in the few days that we have had them! They are cool looking and our son likes them!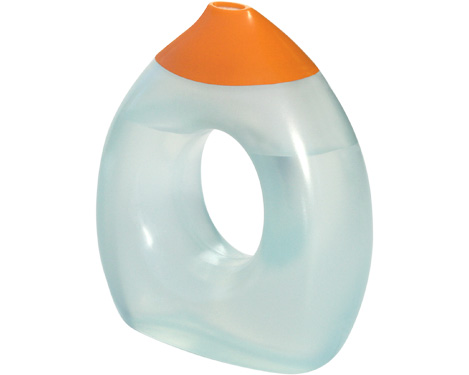 I think this is my favorite besides the Snack Ball, the Squirt. Neat names, eh? This is a spoon with a tube like handle that holds baby food, or in the case of a toddler yogurt or soup (not hot soup mind you). This has made yogurt time so much less messy. An independent toddler may not allow anyone to feed him or her, and it did take our son a little bit of time to get the squeezing action involved in getting the yogurt to squirt onto the spoon section of the Squirt.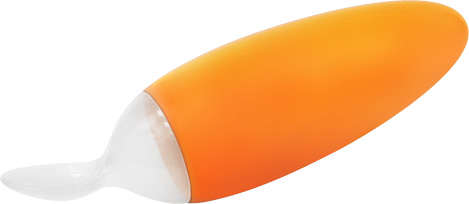 The Catch Bowl is a very good concept. It looks very much like a baseball cap, but its purpose is to catch dripping food preventing a messy table. It did work. This also has a suction cup bottom, but it won't stick to the plastic table cloth that we use. It will stick to our table top though.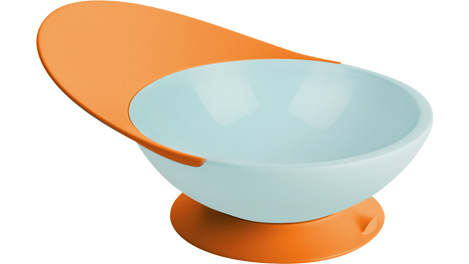 Benders are another fun utensil. The fork and spoon actually bend into funny angles! Babies won't notice the difference but toddlers, older children and parents do and have fun with them! But their real purpose is to enable a smooth transition to beginner users. Parents can angle the spoon according to how their child is dishing up their food into their mouth.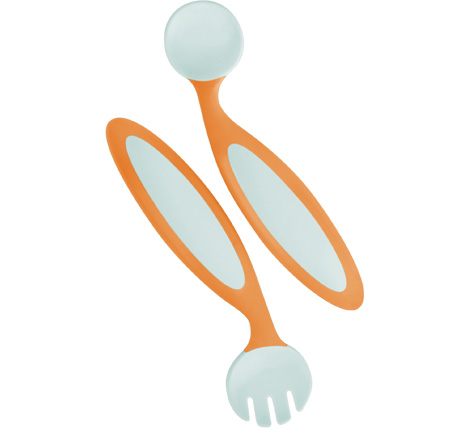 ModWare is a toddler spoon and fork set that takes a child past Benders. Our son actually uses this set more than the Benders.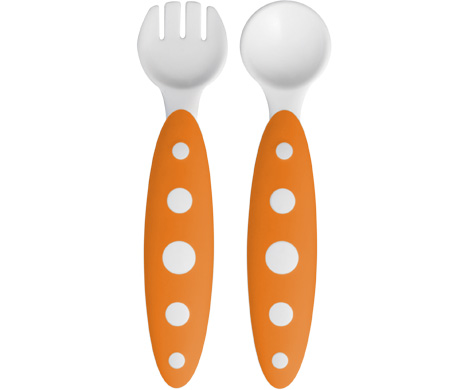 Saucer is a slip resistant divided plate that stays put and doesn't move around as a child is eating. But like I said it doesn't work on a plastic type table cloth.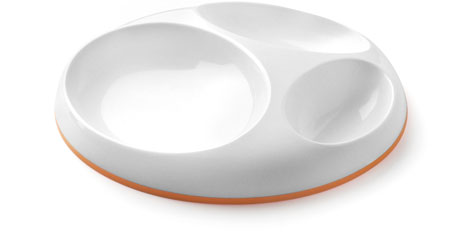 Groovy looked like a panda to our four-year-old :-). It is another fun product because it helps separate dips and sauces from the main meal. Quite often children are affected by the looks of food, so this helps keep things separate and allows them to "dunk" at will.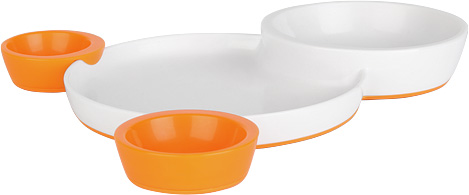 I think Boon Inc. has some creatively fun products that children and parents will love.
For more information about Boon Inc. please visit www.BoonInc.com