With summer's rising temperatures, long flowing hair can be too heavy a load. As shown by some of Hollywood's best, summer is the perfect time of year to revamp your look and go for a cute cropped haircut. This season's style trend is simple, short, and sweet. From angled to asymmetrical, the short cut is all the rave. As the weather heats up so do the hairstyles, as many women are following the short and sleek celebrity hair trend, enhanced with bold colors that pop in the sunlight.
Latrice Strader, Master Hairstylist and Owner of Destiny De'Ve Hair Salon in Washington, D.C. knows how popular these styles are, especially in the summer. "My clients love how convenient short hairstyles are and easy to maintain," says Latrice. "They're perfect for any woman who doesn't have a lot of time in the morning to spend on her hair, but wants maximum style," Latrice continues. Whether you are conservative, artsy, or simply girly and fun, the short cropped cut is guaranteed to highlight your face and take a load off your shoulders.
These celebrity looks aren't impossible to achieve. Below, Latrice explains how every woman can find the celebrity style that fits them best.
***Latrice is willing to provide 2 – 3 models to demonstrate how the average woman can achieve Hollywood glam with the styles below***

Vamp It Up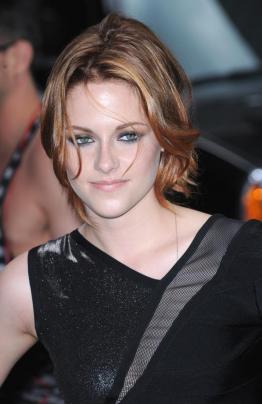 http://www.thehollywoodgossip.com/gallery/short-and-dyed/
With Twilight star Kristen Stewart's luscious new do, her face is delicately framed while her wispy bangs with auburn highlights keep her face elegantly glowing. "Summer is a great time of year to go with a lighter shade," says Latrice. "This length is perfect for women with a more oval shaped face, who may typically shy away from short cuts" Latrice continues.
Fiery Red Hot Hair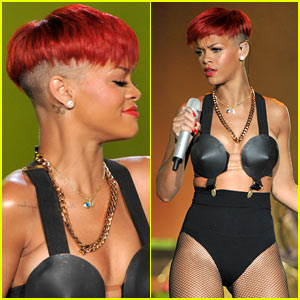 Rhianna takes daredevil to a new level with her cropped semi-shaved bright red hair cut. Bold and vivacious, Rhianna's hair shows off her wild spirit. "Bold colors are definitely in this season," says Latrice. "Shades of red and copper look fantastic on brown skin tones and bright orange adds an amazing pop of color to more fair skin tones."
Short & Sweet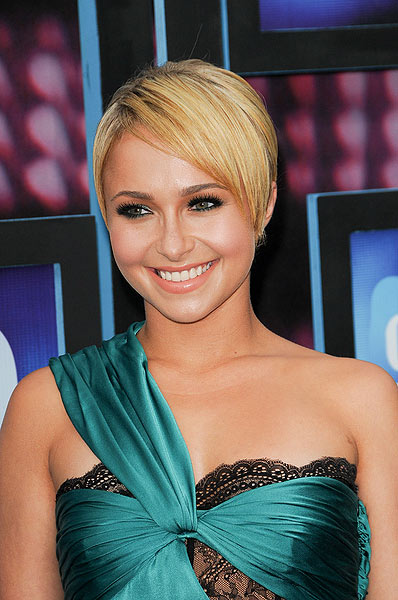 http://www.starpulse.com/news/index.php/2010/06/10/?page=5
Hayden Panettiere's smile isn't the only thing getting attention this summer. Hayden's short golden tresses highlight her healthy glowing skin while framing her face with sleek bangs. "Side swoop bangs are very popular right now and look great with a super short cut," says Latrice.

Low Maintenance, High Altitudes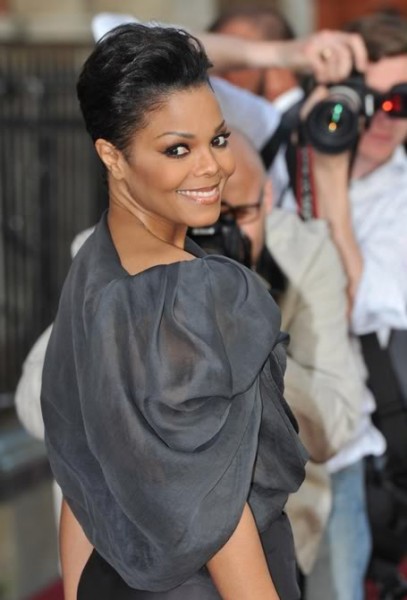 Janet Jackson shows off her chic hair do that is perfectly coiffed high above her head. Perfect for the red carpet, Janet's hairstyle keeps her looking fresh and radiant with maximum style in minimal time. "This elegant look works well for many occasions," says Latrice. "It's also very versatile and can easily be transformed and smoothed down to an everyday look."
About Latrice Strader
Latrice Strader, a native Washingtonian, is the owner/master stylist of Destiny De'Ve Salon and Spa located in the revitalized neighborhood of Columbia Heights in Washington, D.C. Latrice began her career as a stylist by enrolling in her high school's cosmetology program. During the summer months she worked as an assistant to master stylists which help her to perfect her craft. Latrice graduated from high school as a stylist and began working on historic U Street. During her 12 year tenure, Latrice built a reputation for her expertise in multi-cultural styling and fashion forward styles that demand attention.

About Destiny De've
In 2007, Latrice and her husband David Strader opened Destiny De'Ve Hair Salon and Spa in Washington, D.C. The salon offers a variety of treatments to re-balance and re-energize your mind, body and soul. Latrice, and her salon, is known for delivering sassy hairstyles, natural weaves, vibrant hair color, precision hair cuts and stimulating spa treatments that would have anyone looking their very best. To view a full menu of hair and spa services, please visit www.destinydeve.com