None of us can deny that each of us is different in the way we mother, the way dress or the way we shop. So in an effort not to just feature what tickles my fancy, I found some fashionable diaper bags at Urban Baby Runway for all of the moms reading who are looking for a diaper bag that is a bit less traditional and with a different edge.
Fashionable Tattoo Flash Diaper Bag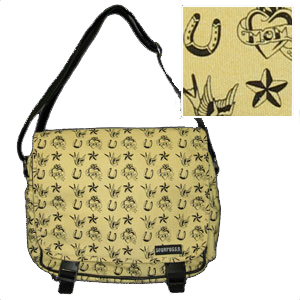 Product Description: For the punk rock parent on the go a messenger style diaper bag with traditional tattoo print by Sourpuss. Canvas diaper bag in beige with all over tattoo flash. Inside has changing pad storage for bottles and other necessary gear. Velcro and plastic clip closure and can easily be used as an every day bag too long after diapers. Measures 13″ x 9 1/2″ x 4″ Retail $35.99
Dante-Beatrix-Black-Bone-Baby-Pouf-Fashion-Diaper-Bag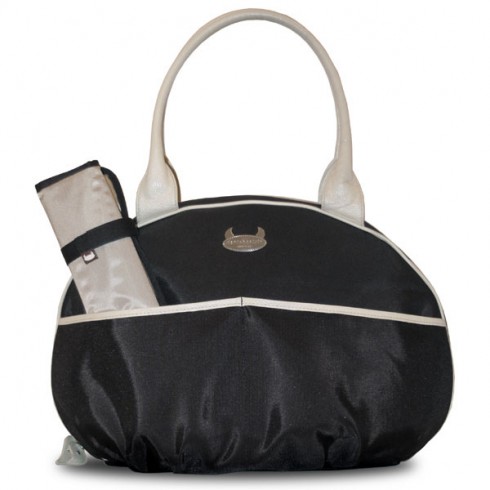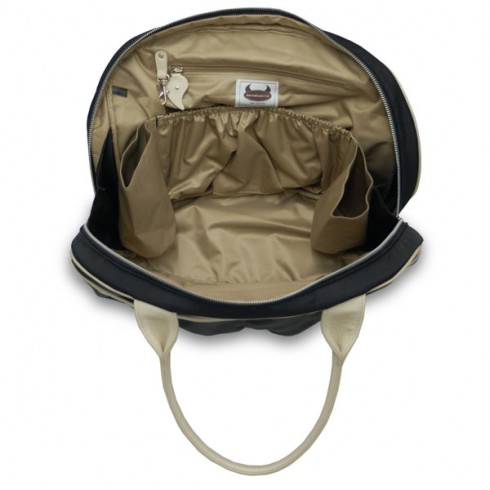 Product Description: Dante Beatrix bags for the parent that won't settle for anything less than stylish. Fashion gets comfy in the Dante Beatrix Baby Pouf collection. Made of lightweight nylon and trimmed with luxurious pearly leather. Great for travel and useful long after baby has outgrown diapers. Zip closure, two large, exterior pockets. Inside are three small pockets, a wipes pocket, two bottle pockets & a zipped pocket. Changing pad included. Dimensions: 18 x 13 x 6 inches. Retail $219.99 Sale $175.99
They also have diaper changing pads in a variety of prints that are quite different from any I have seen. Here are just a couple:
Faces Changing Pad & Diaper Fashion Tote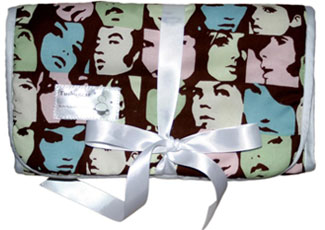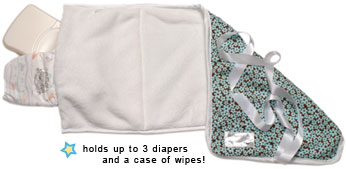 Product Description: Travel diaper changing pad tote by Tushygear. Everything you need for a quick, clean and easy diaper change all rolled up in a pretty package.
The 28″ x 12″ changing pad opens to reveal a pocket which can hold up to 3 diapers and a case of wipes. Comfortable, clean, cute and did we mention convenient? Just toss this into your diaper bag or better yet, when a diaper bag isn't needed, just toss into your purse and go! Machine washable. Retail $45.00
Fashionable Peace Changing Pad & Diaper Tote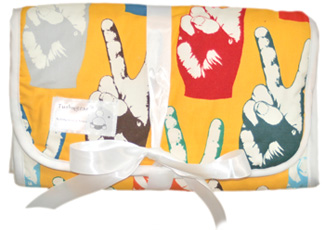 Product Description: Same as Faces. Retail $45.00

Urban Baby Runway also has some cute baby clothes for both boys and girls that are more on the funky side of fashion than the traditional look we are use to, as well as some Rock Star brand maternity clothes for mom.