Congratulations to Libby, Kimberly and Edmontonjb!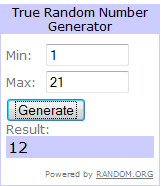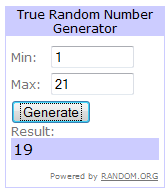 Comment #16, #6 and #19 chosen by Random.org
Thank you to everyone who entered and a huge thanks to our friends at Surf City Garage for sponsoring this fabulous giveaway and giving our readers the opportunity to get some brand new car cleaning supplies!!!
---
This is Surf City Garage's pitch for their product, Dash Away. A full review will be posted this afternoon. Surf City Garage is offering to give away 3 bottles of Dash Away to both readers in the USA and Canada. Take a look at what Dash Away is and has to offer…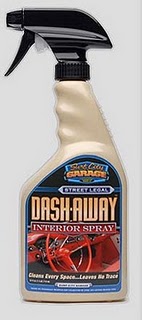 While children are a delight, driving with them can be a messy proposition. They inevitably spill beverages and food on the upholstery and soil the carpeting with dirty feet and hands. While a trip to the car wash may remedy surface dirt, it's tough to find a superior cleaner for every surface inside your car that will handle the tough stains and smells.
Additionally, products from the supermarket are typically not made specifically for cars and several of them are required for various surfaces. Wouldn't it be great if you could have just one cleaner for the inside of your vehicle that can tackle even the toughest jobs?
You can; it's called Dash Away®* *from Surf City Garage. No matter what kind of dirt you have or how long it's been there, use Dash Away to make it all vanish in minutes. Just one spray on every surface from carpet, vinyl, and fabric to leather, cloth, plastic and even your child's car seat gives you super-fast, 100% safe cleaning with no greasy residue and maximum food and drink removing power.* *
While you can't find Dash Away® at the grocery store, a simple stop at one of your local auto parts stores such as Pep Boys, NAPA, Advance Auto, and O'Reilly Auto Parts is all that is needed. Perhaps you know of family members or friends who already shop for car waxes and cleaners? Maybe they even consider themselves true automotive enthusiasts? Tell them about Dash Away® and Surf City Garage they make a complete line of enthusiast-grade car detailing products that are sure to get them excited. (Please visit http://www.surfcitygarage.com/locate_dealer.php to find a local store)
Soooo…….you wanna win the Dash Away?
TO ENTER:
Leave a comment telling me why you'd like to win Dash Away from Surf City Garage.
Extra Optional Entries: (Leave 1 comment for each extra entry.)
1 Entry: Follow @fashionablebaby on Twitter (include your Twitter name in comment!)
1 Entry: (per day) Tweet about this contest. Leave 1 comment for each tweet with the link to tweet.
GIVEAWAY! Enter to win Dash Away the Kids Mess! @fashionablebaby http://tiny.cc/DashAwayGiveaway Please RT!
1 Entry: Become a fan of The Fashionable Bambino on Facebook
3 Entries: Become a fan of (or Like) Surf City Garage on Facebook.
1 Entry: Subscribe To The Fashionable Bambino's RSS Feed
5 Entries: Blog about this contest and link back to this post and email me and let me know what the problem is.
Details
Contest runs from August 2nd-August 15th. Last chance to enter is August 15th at 11:59pm ET. A winner will be contacted on or before August 31th, 2010 and asked for full name, along with their mailing address. Three winners will be sent one bottle of Dash Away. If no response is given within 48 hours, a different winner will be chosen, so please be sure to check your email. Must be 18 or older to enter. Contest open to both the USA and Canada!