Thought these were good tips to share with all of you as you start sending your children back to school or preschool. It's so hard to get back into a "normal" routine after having fun all summer, isn't it?
by Dr. Fran Walfish
Used with Permission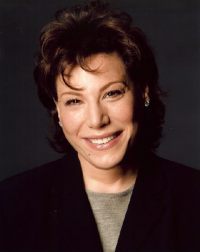 As summer winds down, back-to-school anxieties are in high gear. After months of playing, vacationing and spending time at home, it's completely natural for a young child's nerves to be on overdrive as the first day of class approaches.
Dr. Fran Walfish, the foremost Beverly Hills child and family psychotherapist, provides five tips for parents on helping their children overcome the back-to-school blues while seamlessly easing into the school year. Dr. Walfish recommends the following:
* Implement a regular bed time and routine beginning 10 days before school starts. This will help your child's body get into the
groove of winding down and waking up at an earlier hour. When school begins, your child's body, energy, and focus will be prepared for school's physical and mental expectations and demands.
* Talk with your child about what to expect. Find out their grade level's schedule. For example, "First, your class will gather on the yard and all of the children will say 'I Pledge Allegiance", then you will walk to your new classroom", and so forth. Include talking about feelings. You might say something like, "You may feel excited or even a little nervous or scared. Those are natural feelings that everyone feels on their first day at school or in a new job." You want to normalize the experience.
* Include your child in shopping for school supplies. Encourage him to choose his own backpack and lunchbox. Make it personal and specific to your child.
* Visit the school campus with your child before school resumes. If possible, allow her to see her new classroom and play in the
schoolyard. Familiarity breeds comfort.
* Arrange play dates with two or three of your child's classmates. Ask the principal for a class roster with contact numbers. If your child can make one or two friends before school starts, he will be so much happier to go to school. This is a sure antidote to school loneliness and feelings of isolation.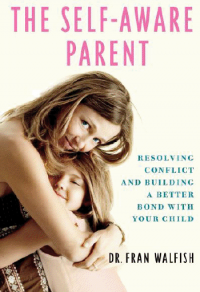 About Dr. Walfish
Frances Walfish, Psy.D. is the foremost Beverly Hills child and family psychotherapist. Her caring approach, exuberant style, humor, and astute insights have earned her a sterling reputation among colleagues and national media alike.
A frequent guest on top-tier TV programs, including NBC Nightly News with Brian Williams and KABC-TV in Los Angeles, and often appearing in major national publications such as Parents Magazine, Family Circle and Woman's Day, Dr. Fran continues to lead the field with her expert insights and innovative strategies for parents, children and couples.
Her upcoming book, The Self-Aware Parent: Resolving Conflict and Building a Better Bond with Your Child from Palgrave Macmillan/St.
Martin's Press, is scheduled to launch December 7, 2010. More information on Dr. Fran visit DrFranWalfish.com