Fashionable Media Review Policy: The featured product for this review was provided to me, at no cost, by the manufacturer or representing PR agency for the sole purpose of product testing. Opinions expressed are my own and are not influenced by monetary compensation.
About Chickies Cleavage Coverage(R)

Chickies Cleavage Coverage is the brainchild of Marla Mason Ross. She designed, implemented and launched Chickies in February 2008. Chickies currently come in an assortment of colors and sizes ranging from x-small to x-large and can be found online and in retailers throughout the country!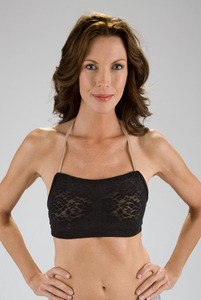 Chickies is the hottest new fashion fix accessory that's stylish for EVERY woman. The chic faux tank is the perfect product to cover up a little extra skin and still look classy and sexy. Chickies easily hooks around your bra straps, while wrapping around your back and
sitting low enough to be incognito for halter tops or racerbacks.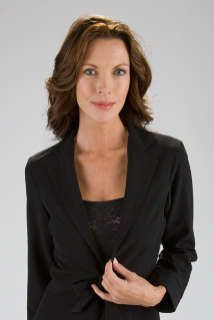 To enhance your wardrobe with the ultimate style solution add a Chickies! What more could you ask for? Chickies in every color, of
course!
Chickies holiday colors and styles will be the perfect fashion accessory for all your party ensembles that need a little extra coverage. Look for new styles and colors like shimmers in gold and silver, sexy lace tanks and more.
Our Review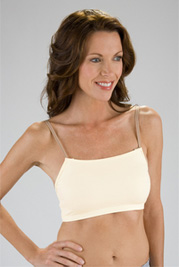 Well, after trying the Winkie and now the Chickies, I have come to the conclusion that I must prefer to show even less cleavage than the average woman! (I probably should blush right about here!?! :-o) I think I was expecting them to do something that they were not made for because even with my lowest cut dress, I seem to still show more than I want to show, if you know what I mean. However, for those simply desiring extra coverage like the model in the blazer above, it works great.
My daughter could not try this product with me since Chickies isn't a one size fits all product. It does come in sizes and since there is a considerable difference in bra size between my daughter and I, she could not test it, unfortunately. I appreciate her input as a "younger" lady.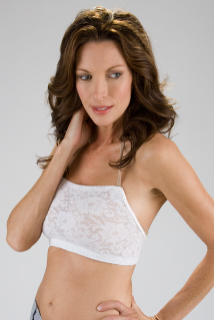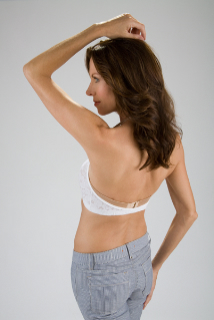 Chickies is very comfortable and amazingly stays in place- right over your bra! I really, really love the concept and the need this product fills for those of us desiring to cover up a bit more up on top.