Fashionable Media Review Policy: The featured product for this review was provided to me, at no cost, by the manufacturer or representing PR agency for the sole purpose of product testing. Opinions expressed are my own and are not influenced by monetary compensation.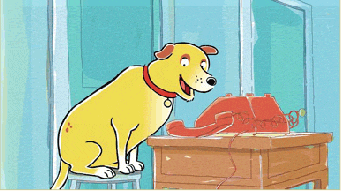 My children have been using a an online program for part of their school work to help us through this season of having a new baby. In this online program they are allowed a 15 minute playground "recess". In this playground are educational games, links to NASA's website and PBS kids. I had never heard of Martha Speaks until the children found it on their playground.
Martha Speaks is about a dog and her owner, Helen, her family and her friends. Martha Speaks teaches children about words, their meanings, friendship and good character. Our children love it. They think that Martha Speaks is funny and we like that it is educational and the characters are respectful.
Martha Speaks is returning to PBS Kids on 10/11! We received a screener for the new special two-part show entitled, "The Martha Show". The children really enjoyed them. The only negative thing the children had to do say was that "it wasn't long enough". So apparently the video did not last long as they would have liked!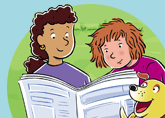 America's chattiest canine is back, and boy does she have a lot to say! Martha Speaks returns Monday, October 11th (check local listings) for a third season of adventures beginning with a special two-part episode showcasing children's (and dog's) creativity. In "The Martha Show," Martha and her friends are offered a chance to create their own children's TV Show."
Be sure to catch this fun show next week! It will teach children 4-7 words like imaginative, splurge, depiction, experiment and more. Although my 8, 10 and 11 year olds enjoy it too!