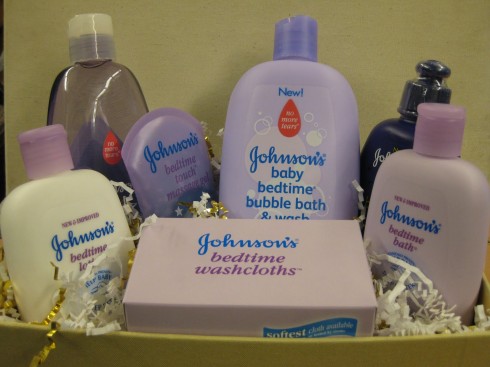 I have always been a proponent of aromatherapy, the belief that certain scents can have an almost medicinal effect, and that they can be used to remedy everything from headaches to moods to sleep habits. Â For years I have kept dried lavender on my bedside table to offer soothing and calming scents before sleep. Â I have also used lavender oil drops added to bath water and body lotion to enhance the soothing effect before bedtime.
If you have a baby who is fussy before sleep or is restless while sleeping, try the line of lavender enhanced products from Johnson & Johnson. Â Their baby lotion (which I STILL use, even as an adult!) as well as baby oil and bath wash all come in soothing lavender fragrance. Â Used before nap or bedtime they can provide that extra calm and quiet that can help your baby (and you) settle into a restful nap or sleep.
Johnson & Johnson baby products are available at most major pharmacy and supermarket chains.