Merry Christmas! Only 24 Days left for Christmas Shopping! (Editor's Note: Had to change it to 24 days since I didn't get started yesterday!)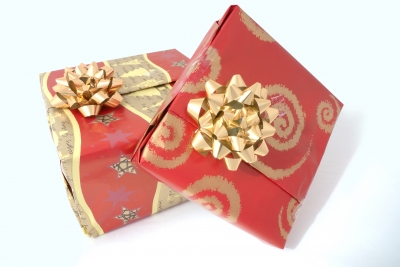 Image: Filomena Scalise / FreeDigitalPhotos.net
Yes, it is that time of year again when Christmas is in the air. I love playing Christmas music all day long! It's a season of joy, giving and festivities and children being excited about snow! (As mine are today!). Thankfully, I am pretty much done my Christmas shopping and tree decorating since we cut down our own tree over the weekend. We had so much fun! Then we came down with our colds.
You might have noticed that I was not posting much in November, that's because I took a semi-vacation to get things done in time for the holidays. However, I didn't get as much done as I had hoped. I still have a lot of cleaning and purging to do, book and product reviews to write up. That's why I decided to do a series of posts on 24 Days of Christmas Gift Ideas so that I can feature the items that I have to write reviews on anyway, plus we've had so many holiday pitches that I have not been able to keep up. Therefore, I hope those of you who are last minute shoppers can glean some new ideas for gift ideas and those of you who are done your Christmas shopping just may be able to find some birthday gift ideas or Mother's Day or baby shower gift etc. for the upcoming new year.
Here's to the start of 24 Days of Christmas Gift Ideas!