This was in our inbox today and we thought all of you pregnant mamas would be interested in this new innovative product. Editor's Note: They are offering Fashionable Bambino the code of RP25 to get $25 off until the end of the December!
Nuvo Group USA announces today the launch of Ritmo Connect, a complimentary audio recording service for expectant parents to record and play messages to their unborn child.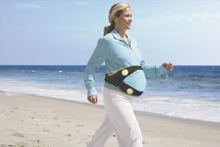 Many expectant parents use Ritmo Pregnancy to share music with their developing baby in the womb. However, a growing number of Ritmo Pregnancy customers, such as;
• Expectant Dads,
• Deployed Military Servicemen,
• Couples using a Surrogate and
• Expectant Grandparents
find that Ritmo provides a unique opportunity for them to bond with baby prior to birth by playing recordings of their voices in the womb.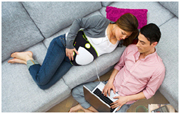 Why Ritmo?
Ritmo has struck a chord with celebrities….including Chris and Deanna Daughtry, Bethenny Frankel, Alana de la Garza, Bree Turner, Ian Ziering and Kate Dillon.
Founded in 2006 by Oren Oz, Nuvo Group is comprised of full-time parents who also happen to be internationally recognized engineers, award-winning designers, and
entrepreneurs. Nuvo creates and manufactures innovative developmental products that are designed to create shared experiences between parents and their children.
For more information please visit: http://www.nuvo-group.com/