We just wanted to let you know that Eco Skin is offering up a whopping 50% off the Jericho Dress by using coupon code "Jericho2010" at checkout this week ONLY!!!! That's a huge savings on a $172 dress!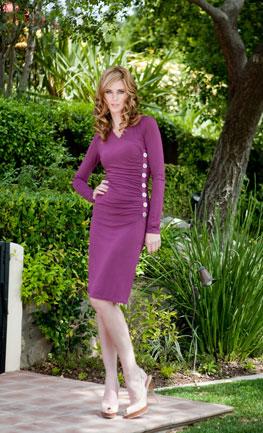 The Jericho dress is a kint dress with a dramatic shirred waistband, button side and is made from: 67% rayon made from bamboo fiber, 28% tencel and 5% spandex.
This dress would make a great gift for mom and can be purchased here.