1. Rocking-Rock your baby in a rocking chair or just sway your arms in a rocking motion will often calm a fussy baby. They seem to like a change of positions.
2. Walking-Pacing or walking a baby the motion seems to help soothe a baby's cry.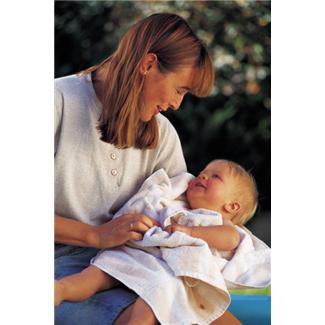 3. Nursing- Quite often simply nursing a baby will tend to their needs because it's just their tummy that needs to be filled and they are fussing because they are hungry.
4. Taking Baby For a Drive- If all else fails strapping baby into their car seat will often lull baby to sleep. It's the sound and the motion that does the trick.
5. Cuddling and singing to it- Cuddling baby on your shoulder or looking into their eyes and singing to baby will often calm them down and stop their crying.
6. Change of scenery- Sometimes a baby is simply fussy because he is bored. You can show him or her a picture, give them a book or small toy, or take them for a walk to give them something new to look at.