Borders sent their 'Best of 2010' Reading List along to us so we thought we would share it with you!
Borders Announces Year-End 'Best of' Lists Nominated books include customer favorites, critical successes, books soon to become films and picks for kids
Borders today announced its 2010 roundup of the best books of the year in several categories. The books were chosen based on customer preferences, staff picks and critical successes.
As expected, dragon tattoos and vampires made appearances, as did the year's bestselling darling-turned-film, Eat, Pray, Love. Literary heavyweights like
Jonathan Franzen, Junot Diaz and David Mitchell had new novels debut in 2010 that made the lists as well. The titles can be found in Borders stores and online at Borders.com.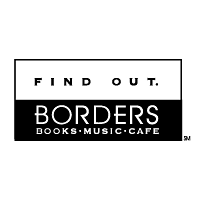 The all-around top ten list is comprised of 5 fiction and 5 non-fiction nominees:
Fiction:
Great House, by Nicole Krauss
The Distant Hours, by Kate Morton
Faithful Place, by Tana French
Freedom, by Jonathan Franzen
The Thousand Autumns of Jacob de Zoet, by David Mitchell
Non-Fiction:
The Last Stand: Custer, Sitting Bull, and the Battle of the Little Big Horn, by
Nathan Philbrick Let's Take the Long Way Home, by Gail Caldwell
The Last Boy: Mickey Mantle and the End of America's Childhood, by Jane Leavy
The Immortal Life of Henrietta Lacks, by Rebecca Skloot
Just Kids, by Patti Smith
Best Celebrity Book
Life, by Keith Richards
Borders also nominated books in several sub-categories. While some of these books weren't published in 2010, they were included on the lists for their huge impact on
the year's reading landscape.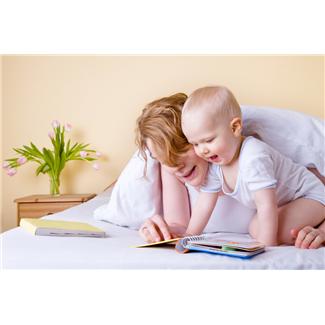 2010 was arguably the year of the teen novel, with several selections that transcend the age group and have proven enjoyable to adult readers as well. For teens,= dystopia and vampire romance reigned:
Best Teen Novels (and Series) that Grownups Read
The Twilight Series, by Stephenie Meyer
The Hunger Games Series, by Suzanne Collins
The Maze Runner & The Scorch Trials, by James Dasher
Crank/Burned/Tricks/Fallout/Identical, by Ellen Hopkins
The Mortal Instruments Series, by Cassandra Clare
The House of Night Series, by PC and Kristin Cast
Thirteen Reasons Why, by Jay Asher
The Vampire Academy Series, by Richelle Mead
Borders also sought to sum up the most-anticipated upcoming film adaptations of books, and books that will surely become new children's classics that get passed
down through generations. Titles for snuggling up with on a rainy day include Steve Martin's latest, and page turners from Dan Brown and Stephen King.
As for books from celebs we passed on the latest from reality TV stars for the truly nitty-gritty world of Keith Richards.
Books We Can't Wait to See as Movies
Water For Elephants, by Sara Gruen
A Game Of Thrones, by George R.R. Martin
The Help, by Kathryn Stockett The Girl With the Dragon Tattoo, by Stieg Larsson
On The Road, by Jack Kerouac
The Lost City Of Z: A Tale of Deadly Obsession in the Amazon, by David Grann
Best Books (and Series) for Kids
The Harry Potter Series, by JK Rowling
Wimpy Kid Series, by Jeff Kinney
Percy Jackson Series, by Rick Riordan
Out of My Mind, Sharon Draper
The Giver, by Lois Lowry
When you Reach Me, by Rebecca Stead
Magic Tree House Series, by Mary Pope Osborne
Ivy & Bean Series, by Annie Barrows
The Lion and the Mouse, by Jerry Pinkney
Of thee I Sing, by Barack Obama
Best Rainy Day Books
The Lost Symbol, by Dan Brown
Cleopatra: A Life, by Stacy Schiff
The Middle Place, by Kelly Corrigan
The Time Travelers Wife, by Audrey Niffenegger
The Guernsey Literary & Potato Peel Pie Society, by Mary Ann Shaffer
Oogy: The Dog Only a Family Could Love, by Larry Levin
I Still Dream About You, by Fannie Flagg
An Object of Beauty, by Steve Martin
At Home, by Bill Bryson
Full Dark, No Stars, by Stephen King
Several masterful novelists kept memories, constructed literary glass castles and made a last stand that had us falling in love all over again with losing ourselves in a good book.
Ten Books that Made Us Fall in Love With Reading Again
The Girl with the Dragon Tattoo, by Stieg Larsson
Eat, Pray, Love, by Elizabeth Gilbert
The Glass Castle, by Jeanette Walls
The Brief Wondrous Life of Oscar Wao, by Junot Diaz
The Memory Keeper's Daughter, by Kim Edwards
The Shadow of the Wind, by Carlos Ruiz Zafón
Fall of Giants, by Ken Follett
Unbroken: A World War II Story of Survival, Resilience, and Redemption, by Laura
Hillenbrand
Major Pettigrew's Last Stand, by Helen Simonson
The Three Weissmanns of Westport, by Cathleen Schine
Visit our Facebook Page (http://www.facebook.com/Borders) and tell us your favorite books of 2010.