Social media is the modern day way to stay in touch with your family, friends, coworkers, and neigbors.  If you're anything like me, you may feel conflicted on whether or not to share personal moments, milestones, and pictures on the Internet.  Care.com has created a solution to this.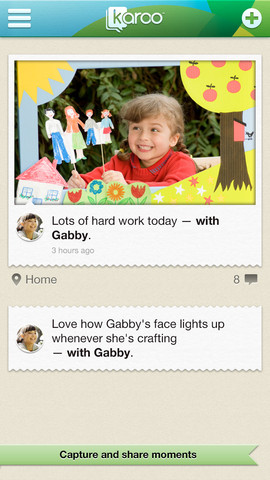 Karoo by Care.com is an app that allows parents and caregivers to stay connected and share all of the moments of childhood.  You are able to choose who can see or not see your Karoo.  Once you set up your username and password you can easily add family and friends.  Then set up your profile where you can add each of your children and pets.  Include their birthday, a photo, and any information you would want to share with others.  For example, I added my son's eating schedule, nap schedule, allergies, food preferences, and favorite songs to his information.  This way both Grandmas and my husband have this information at all times.  I used to write everything down on a piece of paper, but now it's all saved and I can update it at anytime so it's always current.  I also added my three dogs to my Karoo.  Our family goes on many weekend excursions and we always have family take care of them.  How much they eat and any medications they are on is included in their information so it is on hand for them whenever it is needed.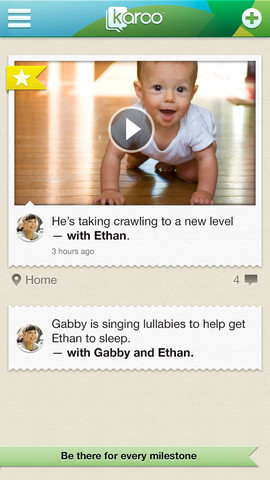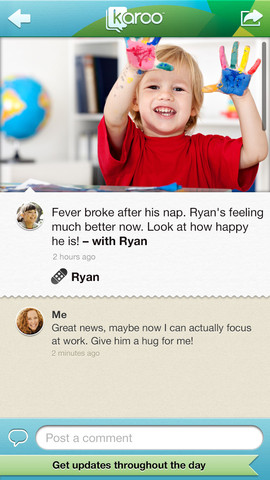 I like to update my family on a daily basis about the big happenings or silly things that happen in our home.  I'm very hesitant to share some of these moments, especially pictures, on other social media websites.  On Karoo, I don't have to worry about who sees any of this because I am in control of who sees it.  I love posting on Karoo, it's so easy!  It has milestones already programmed in, so I can choose which one I like and add my own comment, picture, location, and or family member to it.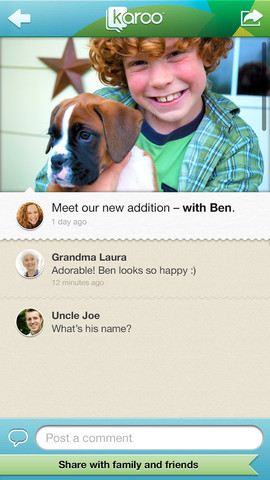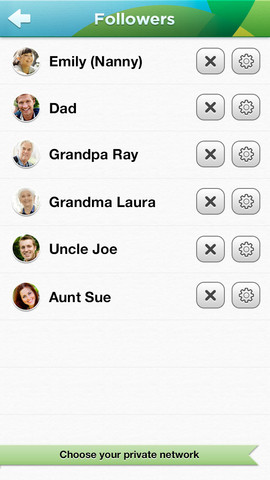 Once you've added several events you can begin to look back and reminisce all of the happy moments.  The sky is the limit with Karoo.  Think how easily you can communicate with babysitters, grandparents, and caregivers, all in a touch of a button.  What will you Karoo?
Learn more at:
http://karoo.care.com/
Fashionable Media Review Policy: The featured product for this review was provided to me, at no cost, by the manufacturer or representing PR agency for the sole purpose of product testing. Opinions expressed are my own and are not influenced by monetary compensation.