First of all, let me tell you that I have tried many, many different styles and brands of baby carriers.  That being said, I have never felt completely comfortable putting one on by myself.  That is until I tried the Snugli Front Carrier
.  Thank goodness it came with an instruction booklet, because I needed a little guidance.  The instructions were extremely clear and concise; I became a pro at baby carrying in minutes.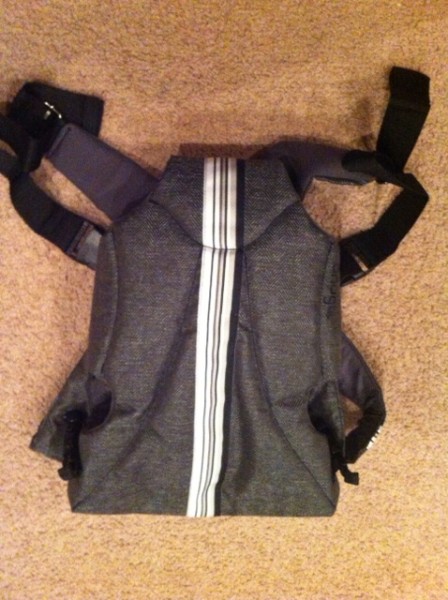 The Front Snugli can be worn with a baby facing in or out.  Baby must face in until the baby can hold her head upright.  It is designed for babies 7-26 pounds.  It is made with a very soft and breathable fabric.  Compared to others, I feel this one is made with the best quality of fabric.  I especially like that the fabric that is between me and baby is made of mesh, which is extremely breathable.  Some of the other carriers I have tried felt so hot and even made me and baby perspirate at times.  The shoulder straps on the Front Snugli are very comfortable, probably because they're padded.
A huge plus to the Front Snugli are the back straps, which automatically adjust.  I don't remember seeing this feature in any other baby carrier.  The Front Snugli has a buckle on each side.  Once I adjusted it to my body, I only had to unbuckle one side to put it on and take it off (without a baby in it).  The Front Snugli also has a side-entry buckle.  This took me a few tries to figure out exactly how to fasten and unfasten.  It was a little hard at first.  I'm not sure if it was because it was new and sometimes you have to "break it in," or if it was because I just had to get the hang of it.  Either way, after a few tries it was very easy to use.  Finally, the Front Sungli has buckles on either side of the headrest, so you can fold it down when baby faces out.  It can be fastened and unfastened using only one hand.  This is great since sometimes I could use a third hand I'm so busy multi-tasking!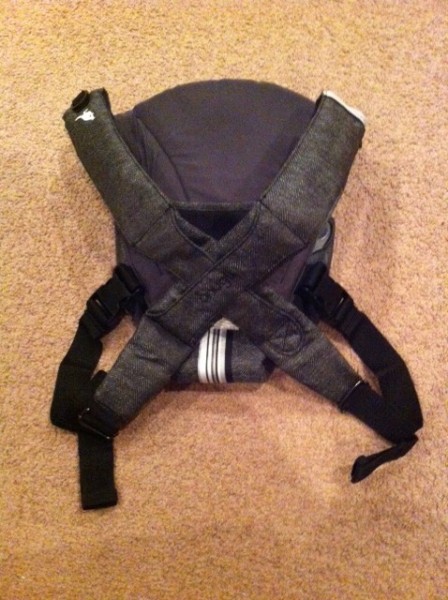 The Front Snugli is by far the best baby carrier I have ever tried.  I love how easy it is to adjust the straps, making it a breeze when my husband wears it and has to make it a little bigger.  It fits my body in all of the right places, and I can easily see over it when I'm walking around.  Some baby carriers rub my chin when I walk, since I'm kind of short.  It's very fashionable, durable, lightweight, and a must have for any mom.  Baby feels very secure in it, with no worries as to her falling out or being smothered.  Snugli carries an array of baby carriers.  Check out their website for more information:
Fashionable Media Review Policy: The featured product for this review was provided to me, at no cost, by the manufacturer or representing PR agency for the sole purpose of product testing. Opinions expressed are my own and are not influenced by monetary compensation.