Live Clean Baby is a collection of eco-friendly baby products that are exclusively available at Walgreens.  The company uses only natural, non-irritating, and gentle plant based ingredients that are safe for baby and safe for the Earth.  These organic products are free of sufate, petroleum, DEA, paraben, phthalate, and phosphate.  They are pure vegan, never tested on animals, and hypoallergenic.  This collection is in its own class, far above any other organic line I have tried.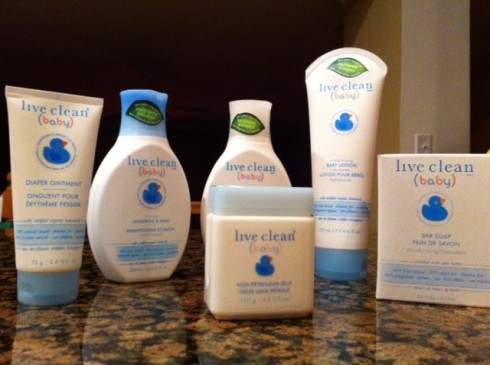 The Live Clean Baby collection consists of Tearless Shampoo and Wash, Moisturing Baby Bath, Moisturing Baby Lotion, Non-Petroleum Jelly, Diaper Ointment, and Moisturing Bar Soap.  The first thing I always do when I am trying a new product is smell it.  I'm very particular with smells and always want my babies smelling nice.  I was pleasantly surprised when I sniffed their Shampoo and Wash, Bar Soap, and Baby Lotion.  Many organic products have a certain plant-like smell to them that is not always the most pleasant to me.  With the Live Clean Baby collection, the fragrance is very mild and very clean smelling.  The Lotion especially still smells like "baby" to me.  I love that the aroma is not overpowering.  With both the Shampoo and Wash and Baby Bath, I noticed that a little goes a long way.  Putting just a penny sized drop of the Shampoo and Wash on a washcloth, created enough lather to wash all of my baby's body.  The bottle will last forever!  I feel like it really got my son clean and didn't leave any residue on his skin.  I was very impressed with the Lotion, too.  You only need a little bit of it to cover most of the body.  It made my son's skin feel very soft right after applying it, and it still felt silky the next day.  I was very interested in trying the Non-Petroleum Jelly; I've never used a jelly that did not have petroleum in it.  Honestly, I could barely tell the difference between the two.  I would much rather use the Live Clean Non-Petroleum Jelly on my babies since it is chemical free and works just as well if not better.  It definitely smelled much nicer than regular petroleum jelly!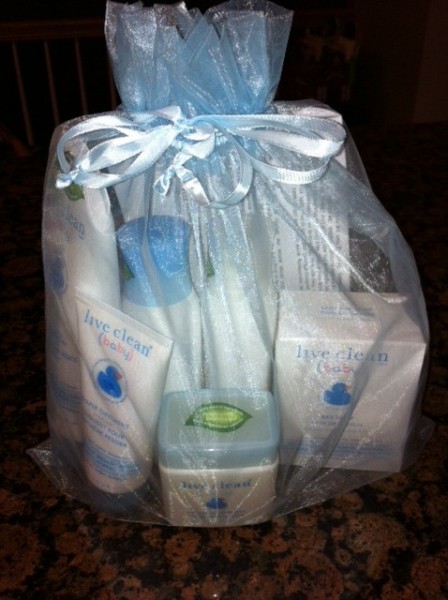 Overall, I was very impressed with the entire collection of Live Clean Baby.  My son has sensitive skin and all of the products were gentle enough for him.  I think it is great that it can be purchased at Walgreens.  It is so convenient to buy, is extremely  gentle on baby skin, is earth-friendly, and is value priced.  Live Clean Baby products are around $7.99 each and the bottles are quite large.  I would definitely reccommend Live Clean Baby products to my friends and family and plan on buying them personally for my own family.  These products would make great gifts, too!  Go to their website for more information:
http://www.live-clean.com/collections/baby
Fashionable Media Review Policy: The featured product for this review was provided to me, at no cost, by the manufacturer or representing PR agency for the sole purpose of product testing. Opinions expressed are my own and are not influenced by monetary compensation.