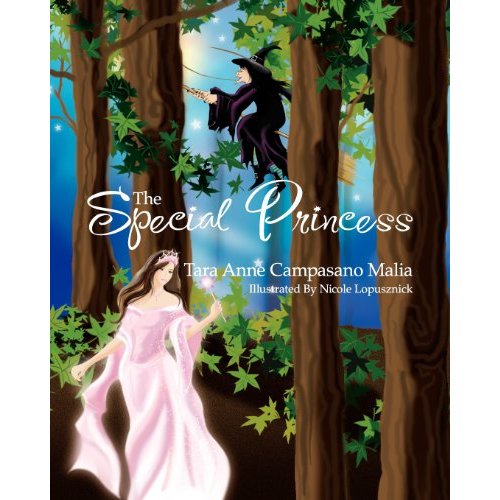 We received a copy of this book to review and my littlest daughter simply adores it. The author gives children the chance to learn and grow through both reading and drawing. The big deal with this book (besides the story of course), is that aside from the cover and graphics lining the pages your child can re-create the story exactly how they see it when it is read to them.
I have really artistically gifted children. Several are writers and artists and sometimes just reading books isn't enough for them. While they are huge book lovers, they are also artists and as a mom the idea of them being to re-create the story in their own eyes is really original and cool.
While my youngest daughter seems to be leaning towards the artistic scale of things, she loved the story. It was playful while still with a great moral and likeable characters that your child will find themselves rooting for.
Girls (and even boys) alike will love The Special Princess. And for a parent, the chance to see the world through their child's eyes is far too precious to pass up. We think is a really unique book as the author provides the chance for children to broaden their imaginations and discover their inner artist.
You can find this book at Amazon.com here.
Fashionable Media Review Policy: The featured product for this review was provided to me, at no cost, by the manufacturer or representing PR agency for the sole purpose of product testing. Opinions expressed are my own and are not influenced by monetary compensation.