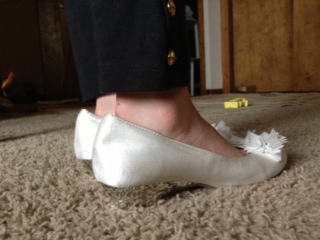 My youngest daughter loves shoes. She was thrilled when we were offered the chance to review a pair of Stuart Weitzman shoes.
She loved them from the get go. They fit her perfectly and she pranced around the house all day wearing them. She loved how pretty and frilly they look and was asking to wear them everywhere. Of course, she also wanted to make sure that she took care of them so she has been keeping them in the box they came in. And so far she has done a great job of taking care of her new shoes!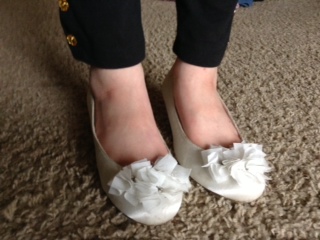 Aren't they just the cutest things? The heel is high enough to give your little girl a princessy feel, while still keeping her little. The flower is securely attached and none of the embellishments will be coming off anytime soon. As a mom it makes me happy to know that I won't be gluing them back on.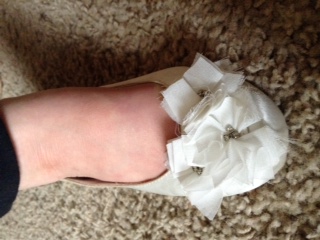 I'm really pleased with the Stuart Weitzman brand. Their shoes are really sturdy and functional, while staying adorable and fashionable.

You can find these adorable shoes and more at Stuart Weitzman.com