Bathtime is something a kid either hates or loves. Between my eight kids we've had mixed experiences. My oldest kids have loved them, but my youngest mostly hates them. Here are five must have bath products for kids that are sure to make their bathtub experience ten thousand times more fun.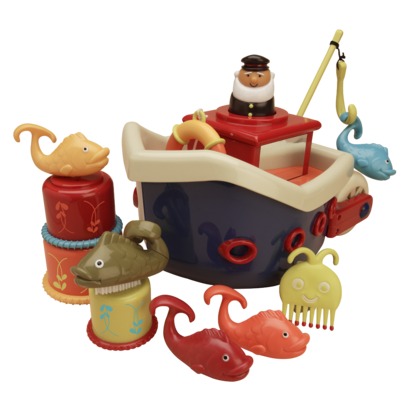 Fish and Splash Boat $22.99 BPA free and perfect for kids of all ages, this fun toy set is durable and affordable. It'll last for months to come through the hurricanes and monsoons your kids put it through.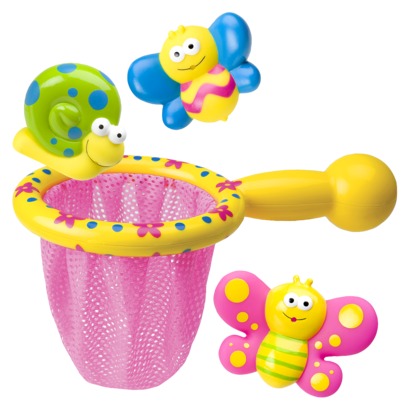 Bathtime Bug Catcher $11.25 This is adorable playset contains a bug catching net, three bugs, and is completely safe for even the littlest ones to play with.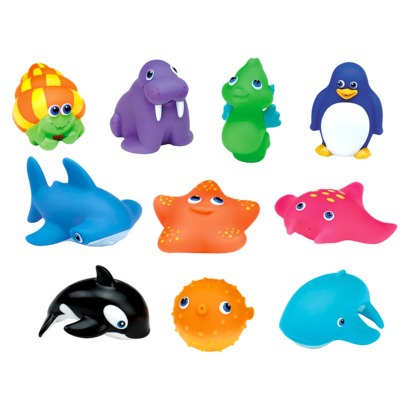 Munchkin Sea Buddies $9.99 This adorable set of ten bathtime buddies are perfect for little hands to grasp and dunk in the soapy suds.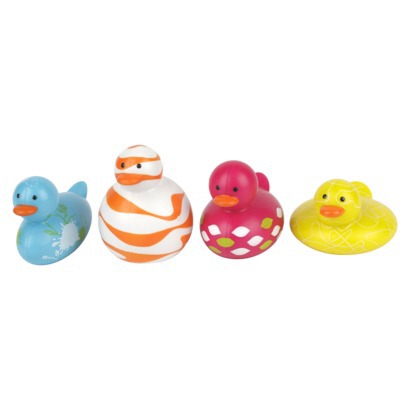 <strong>Boon Ducks $24.99- These BPA funky colored ducks are sure to put a smile on the grumpiest little bather's face.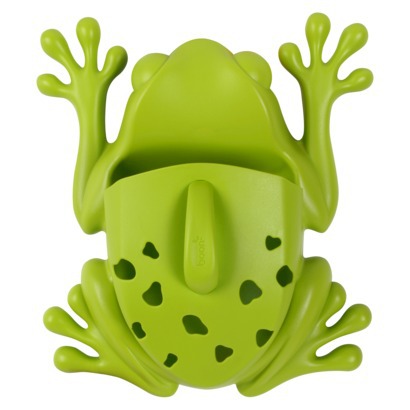 Boon Pod Frog $29.99 And of course, you couldn't have bathtime without an organizer to put all the fun toys in when you're done. The Boon Pod Frog is a perfection choice because it drains AND scoops up all your child's toys.