River Island, a popular UK fashion brand, is launching a mini line designed with newborns and toddlers in mind! The 100-piece collection is for both boys and girls, and coincides with the River Island Children's Wear Collection, so older and younger siblings can wear the same brand!
The prices range from six to twenty euros, extremely affordable prices for such a quality collection. They've also created a line of baby sleep suits and toys, that feature bright colors and bold patterns.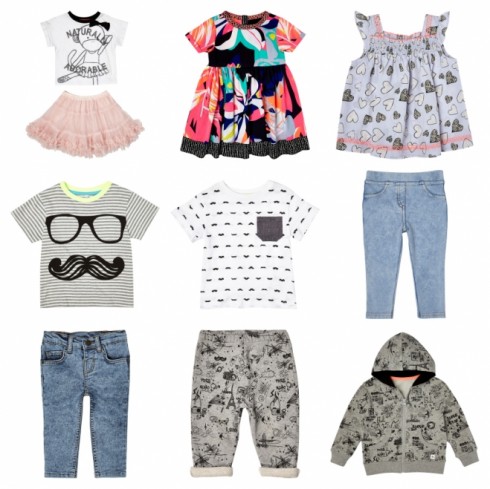 The girls collection is a combination of sugar and spice. Pastel dresses are sold alongside edgy tropical print dresses, sassy t-shirts, glittery denim jackets, and denim jeggings that fade into fluorescent colors in sunlight offer a bold, new look makeup the line.
The boys collection is a little less pastel, but no less fabulous. Graffiti print hoodies, smart blazers, cute polos, printed jeans, and affordable chinos can be bought along with tropical print t-shirts.
To view the collection in greater detail, visit River Island.com