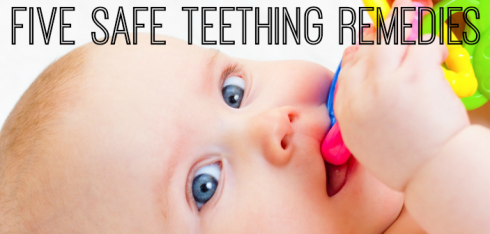 A 2012 study left the FDA informing parents not to use benzocaine to provide relief to teething infants and toddlers. Another study done this year and backed by the FDA is warning parents about the dangers of using over the counter numbing gels and liquids on babies under the age of two.
In light of this, I compiled a list of five safe teething remedies for baby that I used with my own munchkins when they were going through the dreaded teething stage.
Teething biscuits from Gerber are an age old teething remedy that works wonders. I've used these with my babies for years and they never fail to provide baby with something to gum on.
A large, washed and peeled carrot can be given to your wee one to suck on. The cold carrot is not only safe, but effective in soothing your baby's gums.
A chilled pacifier is one way to soothe baby. Place several inside the refrigerator and remove one at a time when needed.
Frozen teething toys are a great option for teething babies. Simply place them in the freezer for a few hours and remove whenever needed. (Avoid freezing liquid filled toys because these can be dangerous to your baby.)
Cold wash clothes that have been dipped in ice water and given to baby to suck on can be an effective remedy. Just be sure you're on hand while baby sucks away on the cold rag.