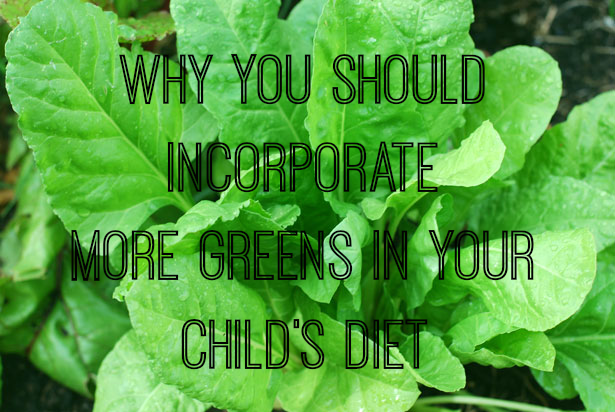 Greens are an important source of vitamins and minerals, especially for growing children who need these essential vitamins as their bodies are in a constant state of growth.
I'm not just talking about romaine lettuce either, I'm talking about the rich, leafy greens like spinach, kale, and Swiss chard. These beauties are full of fiber, iron, calcium, and minerals. For kids that have problems with their immune system, eating these lovely green leaves are a great way to give their immune system a much needed boost.
Most children won't eat greens as is. You'll need to get crafty in order to convince your little ones that the green leaves aren't going to kill them and are actually kind of good once you get used to them!
A good way to introduce them to greens is to put them in a fruit smoothie. Start off with small amounts that barely darken the smoothies and gradually add more and more greens to the smoothies. If kids already love the taste of fruit smoothies, they'll be more receptive of the new green additives.
Spinach, kale, and chard can also be added to scrambled eggs. Kids that are used to vegetable additives in eggs won't bulk too much about finely chopped greens.
Mix up ricotta cheese and spinach in the blender and use in lasagna for a funky green layer. The spinach adds a rich element to the cheese and tastes oh-so good. If you blend it well enough, kids won't know the difference.
If you really want to amp the green level up, try making a spinach and strawberry salad, topped with sesame seeds and a sweet balsamic dressing. It might take some effort to get picky children to eat it, but the less picky ones, will love the berries and sweet dressing.
Incorporating greens into your child's diet is a challenge, but one that can be accomplished with a little hard work.