Earth Creations is one of The Fashionable Bambino's favorite brands. Their organic, ethically made clothing is good for the planet, and you and your children too! We appreciate the effort that they put into making sure that every product is not only sustainable, but also high quality.
This summer take a walk on the natural side and check out their products. Today, we want to specifically point you towards their youth t-shirts. With positive, fun messages about living a green lifestyle, their t-shirts are perfect for this coming summer. Made on one hundred percent (and oh-so soft) organic cotton, you can be assured that no pesticides or chemicals are on your little one's shirt.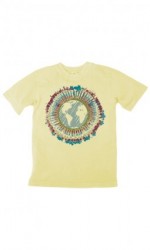 Tie Dye Earth T-shirt ($19.95) Made from one hundred percent organic cotton, the tie dye design pops against the yellow background. We love the fun little earth in the center of it all.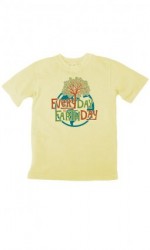 Earth Day ($19.95) Earth Day is an important day (and it's coming up soon!) so celebrate Earth Day everyday this year with this reminder to take care of our planet.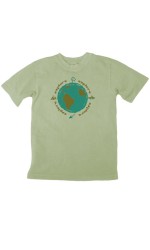 Explore ($19.95) It's important to encourage a love of the universe in kids at a young age, and this t-shirt is a favorite of ours because it encourages kids to explore and fall in love with the world around them.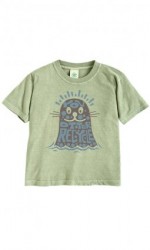 You Otter Recycle ($19.95) Taking care of our earth is the only way to ensure that it'll be a safe and happy place for animals, plants, and people alike to enjoy. This cute, pun filled t-shirt is the perfect way to remind everyone that they really otter recycle!
We really love what Earth Creations is doing, living a life that's conscious of being aware of the universe and how to treat it, live in it, and take care of it, is important. It's especially important that they're spreading messages of peace, love, and green vibes!