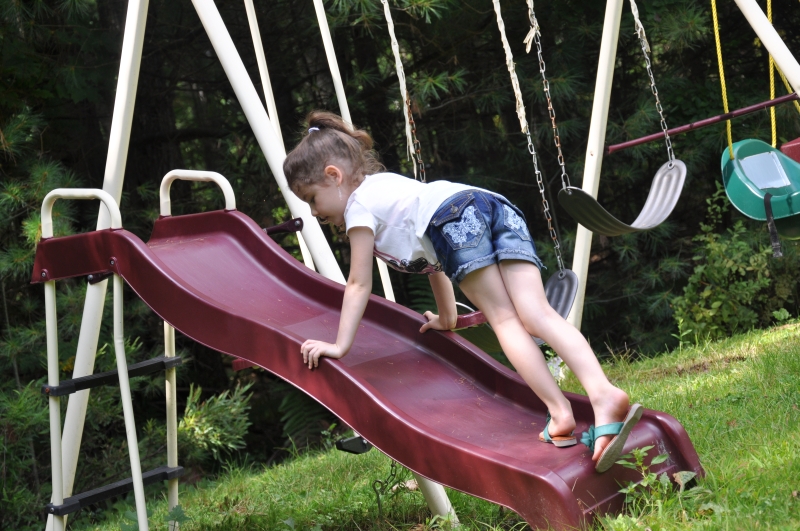 With all of the computer and console games, movie channels and other indoor distractions that are around today, sometimes it seems nearly impossible to get your kids to just go outside and play.
The good news is, you can use their love of electronic games and apps to get the to do just that. Developers have created many great applications that encourage kids to head outdoors with their mobile devices and explore the world around them. Here are some of the more interesting iPhone apps that can help you get your kids to go outside and play.
Just Go Outside and Play!
Check the Weather First
Before you encourage your kids to head outside, you need to know what to expect from the weather. Weather Live Free from Apalon Apps give you all of the tools you need to make an informed decision about what your kids should wear.
The app has current temperature and an hourly forecast so you can plan your kid's time outside accordingly. It also provide the temperature based on wind chill and humidity, so you know what it really feels like outside. There is even an up-to-the-minute weather radar so you can watch for fronts moving into your area and plan ahead.
Project Noah
This is a fun educational app that encourages your kids to learn about nature. It's a highly-rated app that gets your children to take pictures of plants and wildlife around their house and neighborhood — or on a family hike! — and submit them for professionals to identify so they can track growth and migration patterns.
Your kids can even join missions to look for specific animals, birds, insects or plants that professionals are interested in tracking. The earn "patches" every time they reach a milestone, so they can keep track of their progress and compare with their friends.
Audubon Bird Guide
The Audubon Society has been a leader in wildlife conservation for over one hundred years, and they have created an app that helps kids identify and track birds that live in their area.
The app syncs with your kid's GPS-enabled phone and creates a list of birds they may come across in that area. They are encouraged to take photos and study the different species of bird that live and migrate through their neighborhoods.
SkyOrb
For the budding astronomers in your family, this app is a great tool for identifying and learning about the celestial objects in the night sky.
All your child has to do is open the app and point the phone toward the sky. The app will identify planets, stars and other objects of interest which your child can click on to learn about. The app will also send notifications for important astronomical events like meteor showers, eclipses and moon phases so your kids can witness them and learn about them.
Don't get frustrated when your kids don't want to play outside. Show them these apps and they will run for the door!