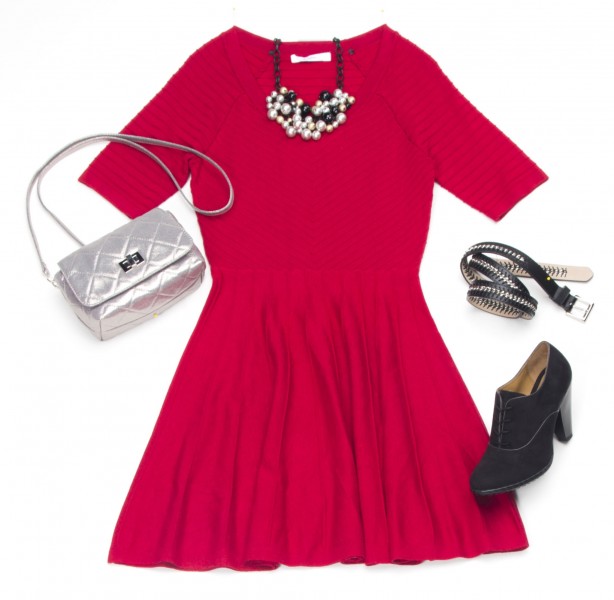 Whether you're an avid fashionista or not, it's a good idea to refresh your wardrobe each season. You can enjoy the variety of new fashions and make sure every outfit fits comfortably. Adding a few new pieces to your closet can be an excellent self-care option, whether you shop on your own or with your girlfriends. If you're not quite ready to choose a whole new wardrobe, you can still update your closet with a few fun pieces. Here are some ways to add style and variety.
1. Start From the Inside
Is your unmentionables drawer filled with worn out, faded pieces? Put some extra spring in your step by purchasing new underwear. Pick bold colors and fun patterns for some variety and don't forget to look at your bras as well. If you notice stretched out elastic or pokey underwires, it's time for a change. Have a professional fitting done to ensure you know your size and enjoy how you look and feel in your new underthings.
2. Find Some Variety
Don't settle for boring white socks and sheer stockings. Add some color by choosing printed socks and colored tights. Especially during the colder months, colored tights can help keep you warm and allow you to wear some of your summer skirts again.
3. Accessorize
Do you love sunglasses? Maybe scarves or handbags are your favorite things. Whatever accessories you love, choose some new ones for the upcoming season. Pick a beautiful scarf to wear during the holiday parties, or choose a small purse to take on your summer vacation. Simply updating the accessories can give your standard outfits a completely different look and these smaller items are often more affordable than new clothing.
4. Add Some Glitter
Jewelry can make a big difference in the look of an outfit, and can even make certain clothing work in a more or less formal situation. For example, you can make the same outfit appropriate at the office and on a date by changing a few pieces of jewelry. Choose traditional, understated pieces for business dress and embrace unique, colorful, glittery options for a night out. A watch is a particularly practical piece of jewelry that adds a classical touch to your style.
5. Try a Layered Look
Dressing in layers is a great way to make your wardrobe work for you in all seasons and it allows great variety, especially when you update a few key pieces such as a cardigan, blazer, or trench. Start by adding a cute blazer over a dress to create an office-friendly outfit, and add a lightweight scarf if you want to really make a statement. Using layers also makes it easy to regulate your temperature when your day includes activities both inside and outside.
6. Update Your Basics
While changing up your outer layers definitely adds variety to your outfit choices, it's also a great idea to play with some new inner layers. Think about getting picking up camisoles in seasonal colors, or grab a couple different sweater shell sets to mix and match. You may want to add some turtlenecks as base layers for cold weather outfits.
7. Dress Up Your Feet
Perhaps one of the most fun ways to update your wardrobe is to find a new pair of trendy shoes. Think about seasonal styles and find a pair of boots or booties for colder weather. You may even be able to find a style that will work with both skirts and pants. Have fun with your warm-weather outfits and pick up a couple pairs of new sandals. Whether you choose flats, wedges, or heels, you can completely update an outfit just by choosing new footwear.
8. Go Casual
When you're looking for an easy and inexpensive way to update your wardrobe, consider embracing the modern trend of mixing activewear and leisure styles for casual outfits. Choosing leggings instead of jeans with a tunic top creates a more comfortable and casual look that also gives you flexibility for active situations such as taking the kids to the park.
Updating your wardrobe with some new pieces can be a fun and productive activity, and could be the perfect self-care option. If you don't have the desire or funds to change out all your clothing every season, find a few smaller ways to update your look. Different accessories, layers, jewelry, and shoes are small items that can make a big impact on the overall appearance of an outfit.