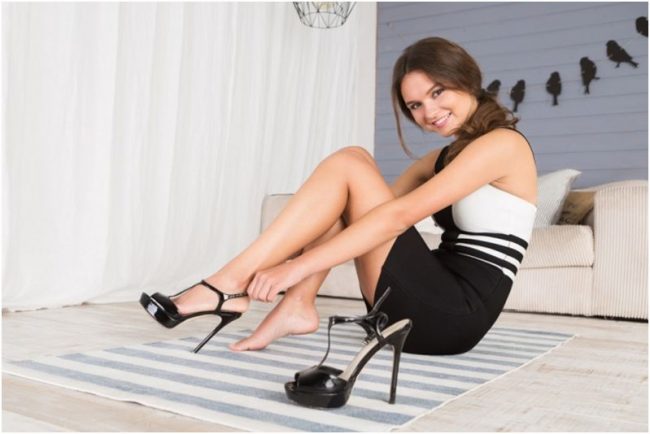 While the rest of the world was reeling thanks to major upsets and disasters, the fashion industry experienced the beginnings of revolution in 2016 ― especially for footwear. Dozens of trendsetters, including Kim and Kylie Kardashian and Rihanna, stepped out in some fantastic ensembles, but most noteworthy by far was the introduction of unexpected styles of shoe.
Though the influence of nostalgia is obviously strong in many emerging trends, many are thoroughly surprising ― and utterly exciting. In 2017, these chic, eye-catching, and at-times wacky shoes should shine on runway and sidewalk alike. Here's what to put on your feet in the coming year.
Platforms and Flatforms
Dominating the runways in late 2016 and expected to continue to do so in 2017 is the iconic platform. Adding height to essentially any shoe, from tall boots to strappy sandals, the platform has long been beloved by designers, but more shows than ever have shown light onto the versatility of the weighty, bulky style.
Traditionally, the platform has been most popular in a heeled style, adding aesthetic angles, but this year, the flatfom should take off. Claiming as much personality as platform shoes, flatforms are emerging as a stylish alternative for daywear ― and one that is slightly more comfortable at that.
Weird Heels
Most women are familiar with the super-thin stiletto, the kitten, and even rounded heels. This year, designers have gone mad for all these relatively uncommon shapes and sizes of heels ― and then some. By reimagining what heels can look like, designers have begun an entirely new shoe craze, and 2017 should see it shine. Heels using designer logos, heels you can see through, heels that are inverted, heels that look like springs, ships, whales, and even the shoes themselves ― all of these trod on runways this season, and all should be expected to pound pavement in spring, summer, and fall of 2017.
Socks, Socks, Socks
The rise of the sock has been a long time coming, but few expected its time in the spotlight to look quite like this. Designers are using socks like never before, and most fashion-lovers are going crazy for it. In 2017, it seems that socks can be paired with any type of footwear, from sandals and boots to heels and flats ― but there are some rules if you hope to remain in-style. For example:
When wearing strappy sandals, socks should be calf-height and no higher ― unless they are sheer, in which case they can extend above the knee.
When wearing boots, socks should come only an inch or two above the boot's top edge.
When worn with open-back heels, socks should be opaque.
When worn with sport-like shoes, including sneakers, socks should rise to just below the knee or stop before the ankle.
The sock-boot, popularized by the Kardashians and their love for all things Yeezy, is a trend that confuses many, but the footwear's versatility and comfort is only becoming more apparent. If you don't already own a pair of sock-boots, you can make your own on the cheap until you can afford a designer pair.
Laces and Straps
Tying, strapping, and lacing of any kind is strongly advised in the coming year. If you can wrap it around your ankle a few times, it is probably in style. A counterpoint to the sturdy look of platforms, the dainty, feminine look of strappy, laced, and wrapped shoes were as popular on the runway. This style tends to emphasize legs' slimness, highlighting grace and delicacy. Still, even those outside supermodel sizes should be able to find well-fitting, strappy shoes that are perfectly on-trend.
Shiny Shoes
It's hard to think of a material that wasn't on this season's runways, but the type that certainly caught eyes and held hearts was the shiny stuff. Regardless of the make and model of the shoe ― regardless even of color ― gleaming metallics are going to be supremely popular, starting even as early as late winter. These shoes are statement pieces and obviously the focal point of outfits, so they are meant for glamorous nighttime looks, and we are eager to see more.
Warm-Weather Boots
The phrase might seem like an oxy-moron, but designers are pushing for boot styles in the spring and summer seasons. Following in the footsteps of the strap and lace trend, these shoes are covered in cut-outs or constructed from lightweight fabrics to make them breathable and cool even when temperatures are hot.