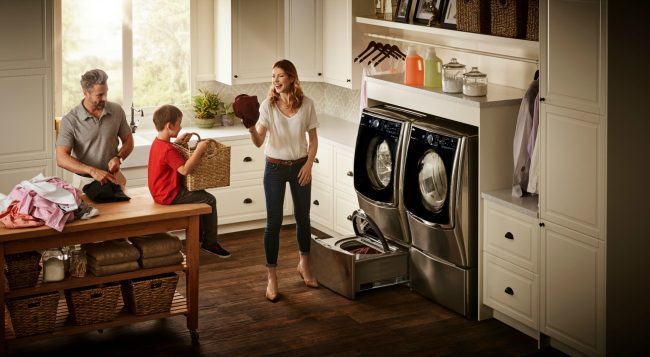 Home appliances are essential for so many daily applications. Households basically can't live without them. They rely on refrigerators, washing machines and garbage disposals galore. If you want to ensure the easy flow of your household, however, you have to make sure to keep your appliances in check. Appliance functioning issues are never convenient.
Refrigerator Coils
Refrigerator problems are endlessly annoying. You can keep your fridge reliable by cleaning its coils on a routine basis. So many things can lead to persistent coil clogs. Examples are: dog fur, dust, debris, and dirt. Clogs have the ability to limit the flow of air. They can make refrigerators exert themselves as well. If you want to maintain your refrigerator beautifully, frequent coil cleaning can help significantly.
Keep Your Garbage Disposal Fresh and Clean
Shut off your garbage disposal. Assess your drain in great detail. Do you spot any sizable objects that may be trapped? Retrieve tongs to get rid of any and all obstructions. If you want to do away with persistent smells, insert several orange peels in the appliance. Put the cold water on at that time, too. A fresh garbage disposal should be much more dependable and effective.
Fix Your Refrigerator in a Prompt Manner
Don't let issues with your refrigerator get worse. If your fridge doesn't chill your food well, that's a sign that something is wrong. If it makes odd sounds, that's yet another sign of a problem. Call for professional repair service as soon as you observe hints of problems. Some companies, like Aplus Appliance, know that waiting will lead to intensified problems and additional headaches. Swift professional repair work can help keep your service costs to a minimum.
Make Use of Washing Machine Hoses
Washer floods are an irritating situation. Hose leaks frequently trigger them, too. Assess your hoses that connect directly to the panel that's behind your washing machine. Do you spot feeble sections, leaking or cracking? Take action if you pick up on irregularities. Irregularities indicate the need for immediate hose replacement. It's smart to replace your hose in intervals of five years. Additionally, LG's TwinWash system has Smart ThinQ technology that allows you to not only use your smartphone as a remote to start the washer and monitor how much time is left in a cycle, but optional push notifications alert you to completed cycles and problems! Learn more about the LG TwinWash laundry system.
Intelligent home appliance maintenance is a great thing for households that want to steer clear of wastes of time. A noisy refrigerator can make your home feel less than comfortable. A garbage disposal that smells horrible can make your living space feel just as uninviting. Smart appliance maintenance practices can keep your household happy all year long.