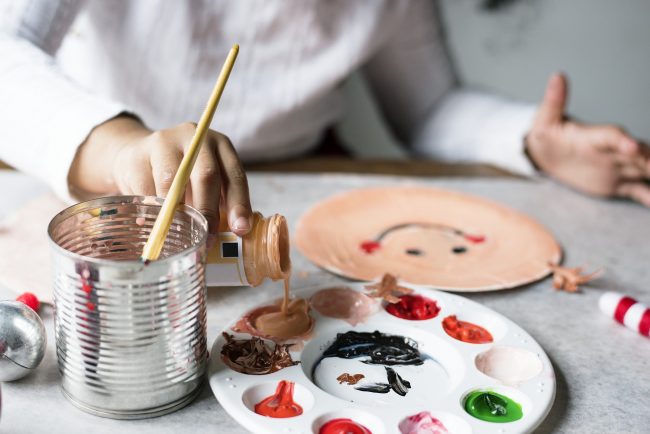 Getting your kids interested in arts and crafts is sometimes easier said than done, especially when there is a multitude of entertainment to be found in the form of video games and interactive online games. It can feel like a task just to get them away from the television and their smartphones! However, you can steer this to your (and their) advantage, since their interests are already tailored toward favoring online creativity, why not channel this and have your kids create content online, or at least get them to give you a hand in making online material? You'll be sure to spark their interests if you're creating some visually engaging content that is simple and easy to use, this will pique their curiosity and keep their attention spans from waning.
Creating Videos And Shorts
Creating videos online is easy when you know how, you might even have a YouTube channel, and if so, get your kids involved in the processing and editing part, if you haven't done so already. Your YouTube channel should have a recognizable introduction so that your viewers and subscribers instantly recognize your videos to be yours. Therefore, having a catchy video introduction is important in engaging your viewers so why not ask your kids to help design and create this? You can use a free intro maker and practice until you achieve the desired introduction ready to be added to your channel. You could even run a tutorial of how to get your kids interested in design, film your lesson of teaching them to edit and create parts of your YouTube video and post the video online with a "follow along" feature. This way you'll be educating others and getting your kids in on the action.
Encourage Them
If your child proves themselves to be adept at creating in art class, then consider taking their skills further by encouraging them to take part in out of school classes such as crafts workshops. Fostering a love and appreciation for the arts early in your child's development serves only to do good, and studies have suggested that an early interest in art helps to develop your child's emotional maturity, their creativity, and their reason and logic. Your child will be interested in design for as long as it enables self-expression and a form of escapism, and the better they get at drawing and creating, the more rewarding the process, and in turn, the more likely your kid will want to continue developing and honing their skills and artistic talents.
Get Them Cooking And Baking
Cooking and baking is a fantastic way to involve your kids with arts and crafts, and the benefits don't just stop there. Getting your kids involved in the garden allows them to oversee how the vegetable garden works and if they've been the one to grow the vegetable from seed, you're far more likely to see them eat it at the dinner table. Getting your kids seasoning and preparing the vegetables, further still, gets them thinking about where the food has come from, and there's already a bond between the child and the vegetable patch since their labor has literally been fruitful.  Baking allows your children free rein when it comes to decoration, so prepare cake decorations such as fresh fruit, pieces of dried fruit and small pieces of candy aside, and have your kids decorate the baked goods.