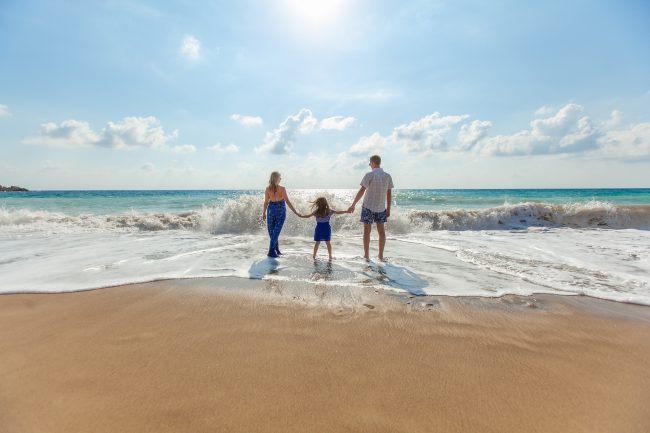 Are you planning on going out on vacation? You should take note that it isn't just about packing everything you need and ensuring that your tickets and itinerary are organized but you also have to make sure that your home is looked after as well! There are many things you need to do before you leave for vacation, especially if you're going on a long one. But what do you need to do to ensure that everything will be taken cared for so you will have an awesome vacation without any issues?
Read on as I show you the five things to do before vacation to ensure a safe and fun trip.
Look For A Good House Sitter
You can find trusted and reputable house sitters online or in your local area. But if you're on a budget, you can ask family or friends to check in daily.
If you do hire house sitters or have a trusted family member look after the house, make sure that you prepare everything as well, from a checklist of responsibilities down to the house rules.
Provide contact information so the house sitter will be able to update you every few days about your home. Also, have an emergency contact to instruct the house sitter in case he will need to make decisions on your behalf. As for the house rules, including the rooms the house sitter should not use, as well as what they should do to care for the house, such as watering the plants, cleaning the kitchens, and paying the bills.
Inform Your Family and Neighbors and Prepare the House
Before you leave, make sure that your family and neighbors know where you are going and how long you're gone. If you have a house sitter, inform them of the arrangements to avoid them calling the cops if they see a new face in the area. It's best to provide them your contact information as well so you can check up on your home and see if the house sitter is doing as told.
Prepare your home by getting rid of any perishing food in the house, either using it or giving it away. Also, store any valuables in a secure area to avoid any theft. Provide any rules and instructions on how to handle maintenance equipment, the garden, or your pet.
Prepare Your Vehicles, Utilities, and Security Systems
Make sure that you don't only prepare your house for vacation but your vehicles and security systems as well. Prepare for your cars to be disused for a few weeks. You can have your house sitter clean and maintain the vehicles weekly, asking them to run the car for about 15 minutes every week.
Ensure that all utility bills are paid or will be paid for before leaving as well. Furthermore, adjust your security system accordingly, giving all the information to your house sitter and teaching them how to use it.
Looking After Your Pets
If you have pets you'll be leaving when on vacation, make sure that you hire a house sitter who loves animals. The house sitter should do well with your pet, cleaning, feeding, walking, and checking up on him daily to ensure a healthy and happy dog or cat. If you choose not to have a house sitter, you can have a family member or pet sitter to check in on your pet daily or to take him to any pet hotel.
Checking The Weather Forecast
Last but not the least, make sure that you check up on the weather in the future while you are gone. This will help you be prepared for what your home and vehicles may go through while you're on vacation. If there will be heavy snowfall, make arrangements with the house sitter to shovel the sidewalks and walkways. If there will be a storm and you expect a blackout, consider what may be affected, from your food in the fridge, old pets, or plants that may die.
Wrapping It Up
Taking a vacation isn't just about enjoying wherever you're going. You have to prepare yourself and your home to ensure that you go back to a clean and protected house. From looking for house sitters in Brisbane down to informing neighbors and family where you're going, it will take quite a lot of work which will be worth it in the end.
Hopefully, these important things to do before going to vacation gave you an idea on what you should begin doing while planning out your travel plans. So don't wait any longer! If you're going on vacation, start doing these things today.
If you have any questions or would like to share your tips and experiences on what to do before your vacation, then comment below. I would love to hear what you have to think.