boots
. Tons of amazing fall pieces are showing up at all my favorite retailers, including 
Shopbop
, and thankfully, they are having their annual sales event of the season. So if you want to get some fall must-haves and a few basics in time for the chilly weather, now is your opportunity! Don't waste any time thinking about it, though, their big sales event of the season is for 4 days only and ends September 29th!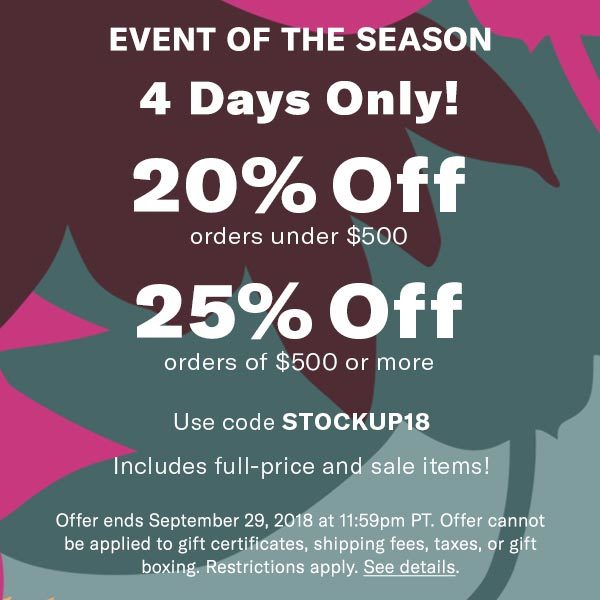 Shopbop Event of The Season!
20% off orders under $500
25% off orders of $500 or more 
Promotion Code: STOCKUP18
It's not coat weather today, but that time is coming soon! I could use a new coat and right now I'm loving all the fuzzy fur coats that are popping up everywhere. They just look SO cozy and warm! I especially love the bright colored ones. I want this blue one so bad…

I'm also dying to get my hands on a new pair of skinnies but I can't decide which ones to get…

Perhaps a new graphic tee too… They look so good under plaid shirts…

Don't waste any time, start shopping today! Things are selling out fast. I have things in my cart that are already gone because I didn't checkout yet!!!!
Fall is finally here and you know what that means? It means it's time for plaid shirts, skinny jeans, scarves, chunky sweaters, fur coats, and, my personal favorite,