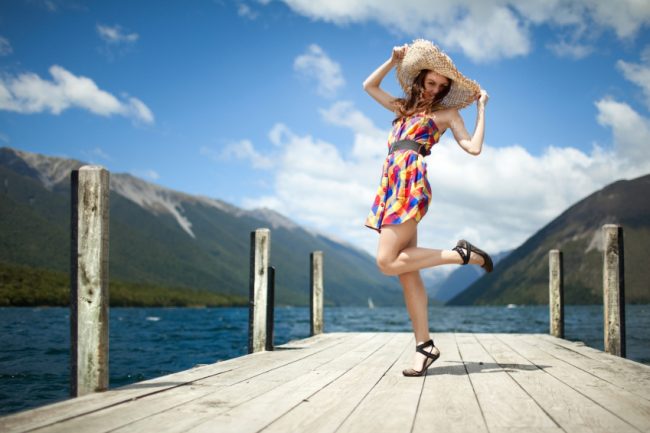 Fashion is a fun way that everyone can express themselves. It says a lot about your personality and who you are, and some people spend more time on finding the right wardrobe pieces as opposed to others. However, if you are one of those people who can't be bothered to spend their free time shopping, you will benefit from putting together an all-season wardrobe. No matter what time of year it is, you can use those same staple pieces in order to wake up in the morning with a crisp and fresh new look. In order to find out exactly how to do this, start making notes on the points below.
Take time doing it
Your wardrobe doesn't have to be perfect in anyone's eyes but yours. While you need to know when you can wear something and when you can't depends on the situation. However, it's still up to you to determine what the outfit's exact details are. In fact, accumulating the all-season wardrobe will take longer than a few weeks. Take time accumulating all of the pieces, and when your wardrobe capsule is complete, you will be happy you have only the best with you.
The core essentials
It's time to start thinking about what those essentials are. This will slightly vary between men and women, but the idea is to purchase several neutral colored items. Remember to buy a white and black t-shirt, black or brown shoes, a good pair of jeans, a comfortable sweater that you can wear anytime and such. When it gets cold, you can always layer, and in the summertime, you can add fun accessories and other pieces on top of your essentials to make them more you.
Saving the money
You may have experience with spending an evening at the mall and purchasing more clothes than was necessary. You went on a shopping-binge, and when you looked at your credit card that same night, you let out a short gasp because of the amount missing. Whether this has personally happened to you or not, you still need to save money for purchasing your wardrobe pieces. What is the point of going into debt? The feeling isn't fun, and it will make you more stressed than is necessary. Set aside a budget every single month that is solely reserved for clothes. On the other hand, if you have a 'shopping emergency' and need something right away, without currently having sufficient funds, you could always get a loan. It will be up to you to determine when this is necessary, and you will still have to pay it back in a certain amount of time. However, there are plenty of online companies, such as Bonsai Finance, that offer people loans within the span of a few seconds, even without considering your credit card history, and whether it's good or bad.
Quality over quantity
Today's consumers tend to purchase a lot of fast fashion. Garments that are cheaper are sought after, but those same pieces are also discarded just as fast. Why not purchase quality over quantity? If you do this, you can guarantee that you will have your clothes for many years down the line. They will still look brand new even after many washes, and you will even realize it when people compliment you on your 'new' top or pants.
Vintage and thrift shopping
Trying out some vintage and thrift stores is a good way to find unique essential pieces. Moreover, you will be able to save money in the process! Simply because a garment is older, does not mean that it's not good quality. It's a matter of finding that perfect piece within the pile, and you can think of it as a bit of a treasure hunt.
Make it 'you'
Don't forget to have fun while you are putting together your all-season wardrobe. Remember, this is your garments that you are collecting, and you should have fun looking for them. Even if you don't go out with the specific purpose of purchasing something, you never know what you could find on your walk somewhere or while you are shopping for something else.
Edit your wardrobe with time
As the years go by, you will undoubtedly edit your wardrobe more. Your style will change, and even the cut of your essential items will start to vary slightly. It could be something as simple as the length of something you purchase that ends up changing. Whatever it is, don't be afraid to add to your pile of necessary garments, whether it's spring or the winter time.
Always stay fashionable
Don't forget that the clothes you wear say a lot about who you are as a person. As a result of this first impression, you should also use it as an opportunity to express who you are. Staying fashionable shouldn't only make a great first impression, but it should put a big smile on your face. Try out being fashionable for a change rather than wearing your sweatpants while you are browsing through stores, and you can determine the difference for yourself.
While being mindful of your fashion choices isn't for everyone, the way you dress in the morning leaves an impact on the people of the world. There are certain situations that call for an outfit that is more business-oriented rather than casual. Examples of this could include the time that is spent in the office, as well as the job interview itself. If you invest in your staple black and white pieces, among other neutral colors, you will have a wardrobe that you can mix and match across the seasons. This will be incredibly useful to you if you find staying fashionable an arduous task. That being said, if you love having fun with your outfits, having these as part of your wardrobe is still key. Remember to have fun with it and add a few pops of color into it ever so often! Don't be afraid to spice things up, as, at the end of the day, you are the one that is wearing those garments and not anyone else.