What's better than spring coming in 22 days? Shopbop's huge Buy More Save More sales event that is happening RIGHT NOW!
Comfort yourself these last few chilly winter weeks with some new clothes that will take you into spring! The more you buy the more you save, so grab a couple warm hoodies to keep toasty in now and a couple tees and a cute pair of sneakers for when the warmer weather comes!
Here are a few of our favorites that you can get during the sale…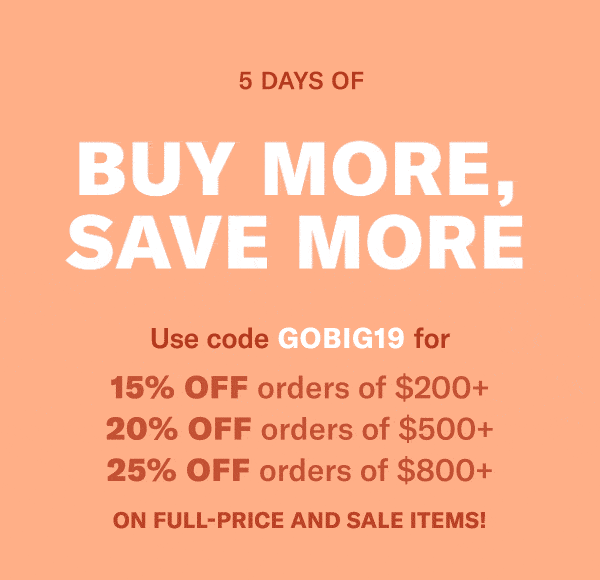 COUPON CODE: GOBIG19
15% off orders of $200+
20% off orders of $500+
25% off orders of $800+
Sale ends 3/3/2019 at 4am ET.