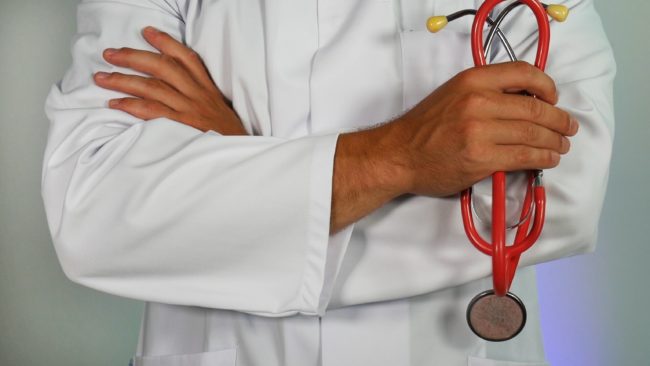 As a parent, you know your child's health is the most important thing for you to worry about. And to help your child stay healthy, you need to find a healthcare provider that you trust and that is good with your child. For most parents, choosing a healthcare provider can be a difficult decision, and while there are certain qualities in a healthcare provider you should look for, it also comes down to more than that. If you're looking for someone to properly care for your child, here are the tips you need to make the right choice.

Ask for referrals and recommendations.
The best way to find someone to trust is ask those you trust for recommendations and referrals. People you know and care about will not lead you astray, so starting with them is a good way to find a pediatrician that's right for your child. Take down the list of names you get and then use this as a starting point to do your research. You will then find that your research and your scouring for a pediatrician will get easier once you have a trusted list to start with.

Pay attention to hours and location.
When looking for a healthcare provider, you need to pay attention to hours and location. Think about how your child's health will not stick to a dedicated schedule, so you'll need someone who has late night or weekend hours, or someone who is reachable no matter the time of day. In addition, you want your pediatrician to be nearby, as the last thing you want to do is drive very far away when your child is sick. According to Pediatric Center, "Choosing a pediatrician with multiple locations could work well in your favor, as it gives you options to seek medical care your child needs no matter where you are."

Research the doctor.
Thanks to the internet, you can find out just about anything you need to knowabout anyone, especially doctors. Before you decide on the right pediatrician, do research on the doctor. Find out more about where they went to school, how long they've been practicing, if they have any specialties, etc. You can also find online reviews of the doctor and use those to determine if this doctor will be the right fit for you and your child.

Go secret shopping.
It may seem strange to secret shop a doctor, but it's something you should do before you put your child's health in the care of that individual. Take some time to visit the doctor's office and see how you feel when you're there. Are you greeted when you walk in the door? Does the staff seem nice and friendly? Does the office look clean? If you feel comfortable in the space, then it's a good sign you'll be closer to your decision. However, if there are any red flags you notice upon your visit, then trust your gut and move on.

Consult with the doctor.
Most doctors are willing to do a free consultation in order for you to meet them and ask questions. This is very important, especially when considering your child and their needs. Contac the doctor's office and find out if you can meet the doctor face to face. Use this time, then, to ask any questions you may have and to get comfortable with him or her. However, if the doctor does not want a consultation with you, then it's a good idea to just move on, as this is just a sign of the treatment you and your child will get as a patient.

Consider insurance.
If you have health insurance, you may be limited to the doctors you can visit. Be sure to talk with your insurance provider and find out which doctors are in your network and what specifically your insurance will cover. All of this will help you determine where exactly your child can go that will keep their healthcare affordable for you. If you don't have insurance, then you'll want to talk with the doctors about their costs and how they charge. It may be possible for you to be on a payment plan or get discounts for being a cash customer, but it also may be very expensive too. Knowing all of this ahead of time can help you make the right decision.

Taking care of your child is the most important job you'll have as a parent, and finding a good healthcare provider will help. Using these tips will make it easier for you to do.