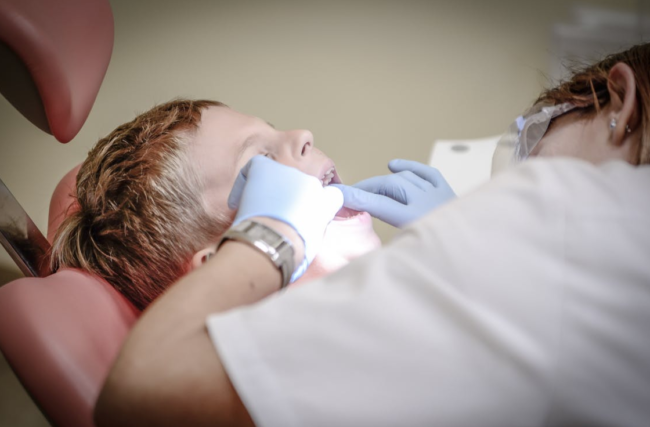 Good oral hygiene habits should begin at a young age. As a parent, you have the opportunity to teach your kids how to take care of their teeth and gums by instilling good habits early on. Your childrens dentist will be able to give you some guidance on your child's teeth and gum care. In the meantime, here are four tips for helping your kids establish good dental care habits.

Have Regular Checkups
Your child should first see a dentist when the first tooth comes in, or by their first birthday, whichever comes first. Start a practice of bringing your child to the dentist on a regular basis. This will help to ensure that your child gets used to going to the dentist and doesn't develop any fears about the experience.

Set a Good Example
When you're brushing your teeth, let your child come into the bathroom to see you. They'll understand that tooth care is not just for children; that adults need to take of their teeth as well. This is a good way to teach by showing, not just by explaining. It's also a good time for your child to ask questions about their teeth and gums, and for you to further educate them on the importance of good dental care habits.

Don't Let Them Overload on Sugar
Part of good dental care is not eating or drinking things that lead to tooth decay. Kids do seem to love sugar, but you can teach them that it's not a good idea to have too much of it. Instead, offer naturally sweet snacks like fresh fruits. This will help kids to make smart—and nutritious choices as they continue into adulthood.

Let Them Choose Dental Care Tools
If you let your kids have a say in their dental care tools, they'll be more engaged with their dental hygiene. Bring your kids to the store with you to pick out their toothbrush, toothpaste and mouth rinse. Your kids will start to take their tooth care seriously, and likely take ownership of their own oral hygiene.

When you help your children develop good oral hygiene habits, you're setting them up for a lifetime of good health. It's one of the best gifts you can give to your children. As always, rely on your child's dentist for the best advice about their oral health care.