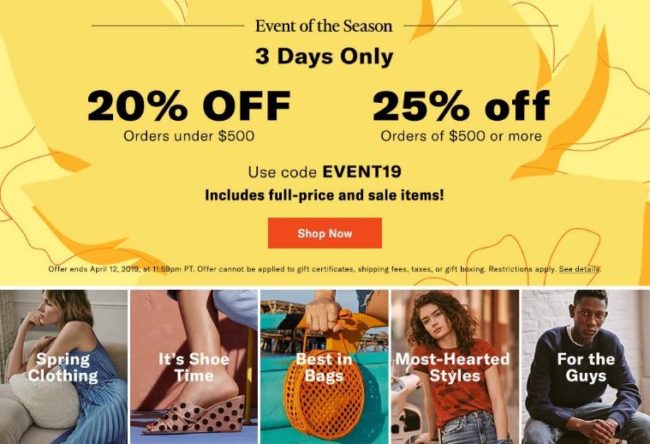 It's that time of year again! Yes, that's right, it's time for Shopbop's HUGE Spring Sales Event of The Season!
You can grab up to 25% off full price AND sale items for 3 days only! If you don't already have your wish lists all sorted out, you better RUN to www.shopbop.com as fast as your mouse can carry you and start adding this season's hottest goodies to your cart!
3 Days Only!
Get 20% off order under $500
Get 25% off order over $500
Don't forget to click here to see exclusions
and use Coupon Code EVENT19 at checkout!
You can use the coupon code TODAY but the sale officially starts 4/10 – 4/12. Sale ends 4/12/2019 at 11:59pm Eastern Time (New York) Zone.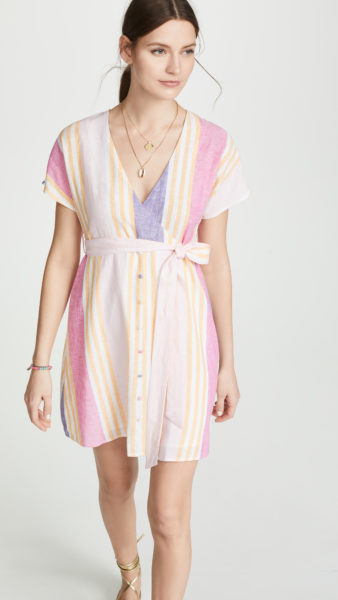 What To Buy
We already have our cart loaded up with all the spring essentials we've been eyeballing for weeks. If you don't have a bunch of this spring's hottest trends in your cart already, here are a few things to consider:
Sweatshirts & Hoodies
Arguably, a year round must-have for every fashionable mom's closet, hoodies and sweatshirts are a wardrobe staple you just can't pass up. Here are a few of my favorites:

High Waisted Swim Suits
What does every mom need this summer? A cute, flattering swimsuit that hides her imperfections and enhances her assets. That's where the high waisted swimsuits come in! Here are a few of our favorites:

Rompers
Our other go-to for spring and summer are rompers and jumpsuits! These one pieces wonders make getting dressed in the morning a piece of cake! Whether you are running kids to school or getting groceries, the romper makes looking cute stress-free and easy. Just throw it on with a jean jacket and some accessories and you're good to go!