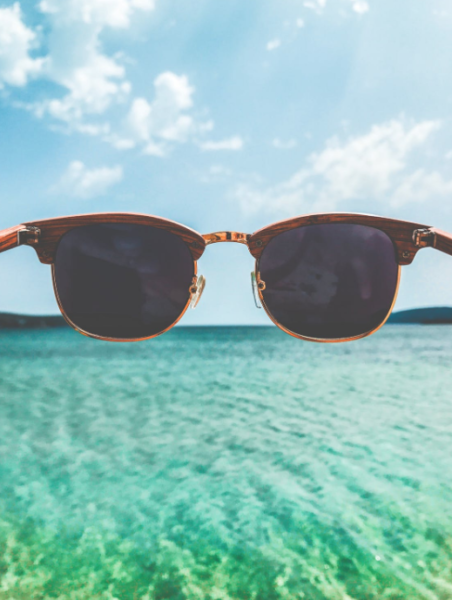 You don't have to spend the summer in cheap flip-flops. In fact, if you're willing to drop a little extra cash on luxury items, you can be one of the trendiest people walking down the pier. Here are just a few summertime accessories that are worth a splurge.
Designer Sunglasses
The first purchase of any summer wardrobe should be a pair of high-quality sunglasses. They'll serve both fashionable and functional purposes as they block your eyes from harmful UVA/UVB rays while also showcasing your individual style. As a bonus, they're a hot commodity among celebrities: Beyonce has been seen in tortoises and cat-eyes, and BTS has been strutting the red carpet in aviator classics. Use the stars as inspiration for your own glitz and glam.
Luxury Bag
Luxury bags come in every size, shape and color, so you won't hurt for options if you want to buy something tastefully chic. If you like the vintage look, consider something with fringe or beaded lacework that will bring to mind the flappers of the 1920s. If you prefer something a little more modern, go for small clasps and subtle prints in a trendy minimalist style. If you want a blend of the two, look for contemporary classics like Hermes Kelly bags.
Neckerchiefs
Neckerchiefs have been flying off the shelves this year. People love their soft, breathable materials, and they can't get enough of the colorful prints and patterns that embody the spirit of summertime fun. Neckerchiefs can also be tied in so many ways that they'll always complement your outfit. If you're wearing a scoop tee, tie the scarf snugly around your throat. If you're wearing a sarong to the beach, wear the scarf long and loose.
Hats
Hats are always one of the hottest accessories of the summer. The trick is to indulge yourself with a well-made boater or bolero instead of a cheap straw sunhat. Not only will they last longer, but they'll also come with accented details that speak to their quality. For example, a good raffia hat will be made with palm leaves that show off their natural grains and subtle colors.
These are just a few ways to jazz up your closet with luxurious summertime goods. They might not be cheap, but you're paying for both their designer materials and their brand power, so it's worth the extra expense. You'll look like a celebrity this summer with the right accessories to offset your outfit.